REALITY TV
Joseph Duggar & Kendra Caldwell Are Expecting Their First Child!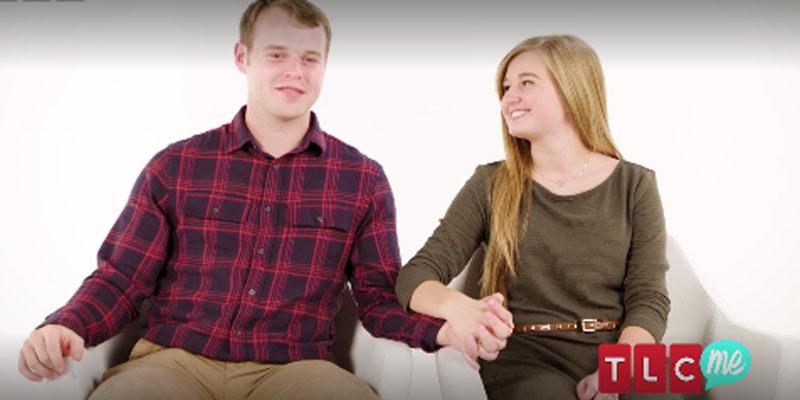 Joseph Duggar and his wife Kendra Caldwell are expecting their first child! The newlyweds, who said "I do" on Sep. 8, revealed the news in a video they posted to their family website on Monday.
"I've always dreamed of having my own family and it's really just kind of surreal that it's actually here," Joseph, 22, said. "I kind of think it's going to be a boy, but either way, I'm happy just to have a baby."
Article continues below advertisement
Kendra, 19, replied, "I think it could be a girl. You never know!"
In the adorable video, Jo said he hopes their child gets Kendra's laugh, while Kendra said she hopes the baby is patient like Jo.
Fans have been speculating that Kendra is pregnant for months. Back in October, the couple shared a video from their honeymoon in Greece, and fans were quick to guess that Kendra was already pregnant! "…hurry!!! Take a pregnancy test," one fan commented.
Kendra and Jo's lightning fast pregnancy isn't the only one in the Duggar family. Jo's sister Joy-Anna was rumored to have had a shotgun wedding when she announced her own pregnancy just months after her May wedding. The Counting On star announced her baby news in August, and fans were quick to point out that her baby bump seemed quite large for someone just a few months along!
Do you think Jo and Kendra had a shotgun wedding? Sound off in the comments below!