REALITY TV
Everybody Hates Corinne! The 'Bachelor" Villain Fights Against The House & Nick Gets Overshadowed By The Drama — Inside Week 4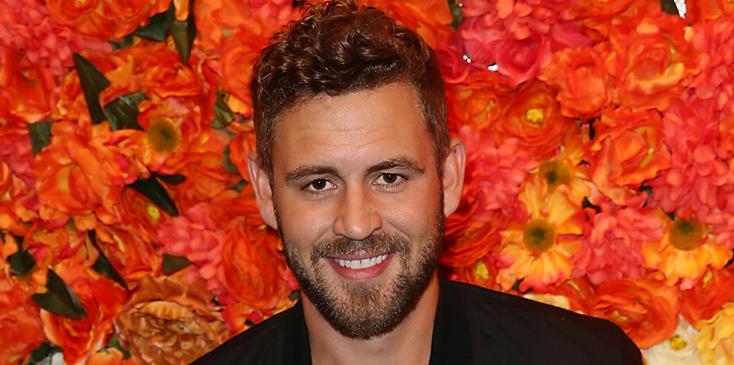 The Bachelor: Corinne edition.
It was hometown week and still, the 24-year-old business owner managed to steal the show!
On this week's episode of the Corinne show, Vanessa's sit-down with Nick was aired in its totality (Nick basically spoke in code, and didn't address anything Vanessa mentioned in regards to Bouncy House Gate). Nick eliminated two more girls that we didn't really know. Corinne got a rose (she was the last to receive one, obviously to create some type of suspense), and Nick took the girls to his hometown where both Raven and Danielle got one-on-one dates.
Article continues below advertisement
But to the real news, Corinne news:
In a somewhat underwhelming showdown (especially after it was hyped up in the previews) Corinne confronted the ladies after overhearing them talk about her and her "immature" ways.
While the girls tried to each take turns telling Corinne just how they felt about her, the group sit-down somehow managed to turn into Corinne's most quotable moments.
Quote 1: "I'm very misunderstood right now. I'm a good person. I'm not just saying that." Corinee said while in her private interview when she talking about Corinne.
Quote 2: "I'm a cornhusk you got to peel the layers back. And then, in the middle, it's this luxury yellow corn with all these little pellets of information and it's juicy and buttery. You want to get to that corn. Nick needs that corn!" Corinne dropped this gem when describing how the girls needed to get to know her before judging her.
Quote 3: "Michael Jordan took naps. Abraham Lincoln took naps. And I'm in trouble for napping?" Now this line was in regards to her missing the rose ceremony last week because she was napping upstairs. Totally fitting, don't you think?
Article continues below advertisement
However, Corinne didn't leave us with only that. The real face-off came in the last five minutes between her and Taylor!
Taylor's anger with the Miami native had been brewing throughout the episode, actually every episode that's aired thus far, and finally came to a head when Corinne took Taylor outside to call her out for being so mean to her.
Cue Taylor explaining that Corinne lacks the emotional intelligence to have a "healthy, fulfilling" relationship. #Ouch
Taylor then went into a bit of a monologue explaining what emotional intelligence is, which in turn made Corinne feel like Taylor was playing "Miss Proper," and treating her like an "idiot."
"Don't treat me like I'm stupid," Corinne yelled. "I really think that you feel you're superior to other people and I don't feel like you should feel that way…I'm not an idiot, I run a multi-million dollar company and I don't appreciate you treating me like an idiot. So stop treating me like I'm an idiot, Taylor!"
And then like clockwork, it was Chris Harrison saying the magic words: "The drama continues next week!"
Hopefully next week Nick gets his show back and there's some love, romance, and real Bachelor moments!
Until next week!
The Bachelor airs Mondays at 8 p.m. ET on ABC