REALITY TV
Siesta Key's Madisson Hausburg Engaged To Former Show Producer Ish Soto: 'I Still Can't Believe It'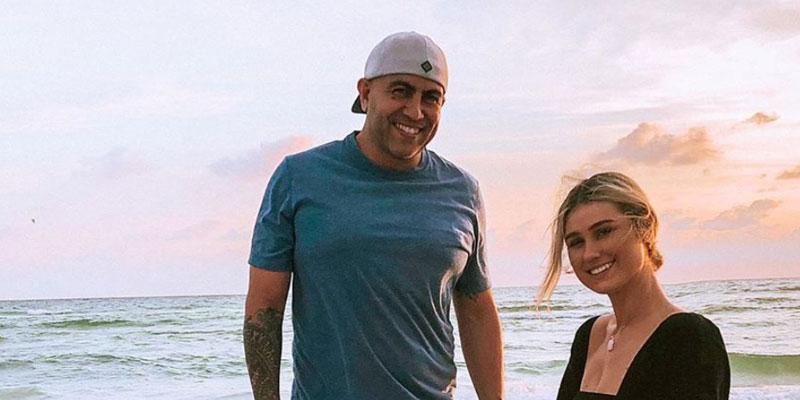 The Siesta Key reunion was one for the books! Besides Brandon Gomes' big reveal that he is now a father, Madisson Hausburg also shared that she is engaged to the reality show's former producer, Ismael "Ish" Soto, on August 25.
"I have never felt as safe and as loved as I do when I'm with Ish," she told PEOPLE. "He reminds me every single day how special I am and he makes me want to be the best possible version of myself. Our love story is anything but traditional, but it's OUR love story, and I can't wait to see how it plays out. I'm on such a high! I still can't believe it ... I've found my forever."
Article continues below advertisement
Jeannie Mai, who hosted the reunion, asked Ish, 46, some questions regarding his relationship with Hausburg. "You were very adamant that you wanted to settle down with Ish and start a family," Mai said. "Are you any closer to your dream life?"
"Ish, are we any closer?" Hausburg said with a mischievous smile. "I don't know, why don't you show them?" Ish said. The aspiring actress showed off her new bling to the camera and shared the story behind the proposal.
Article continues below advertisement
"So we bought our house, and then it was the first day that we spent in our house together," she explained. "I was like, taking a selfie or something, and I turn around and he's on one knee. It was perfect."
WATCH! 'SIESTA KEY' STAR ROBBY HAYES DECLARES HE IS OVER ABC & BEING A PART OF BACHELOR NATION
"I think that when you find someone you love, you go through those hurdles and you don't let them break you up," Hausburg said, referring to how she is much younger than her man. "The hardest part rewatching the season was no one got to see us happy. Everyone just got to see us struggling."
Later on, the MTV star talked about their future plans on RealiTEA with Derek Z, saying, "I don't want a huge wedding, but something in the middle, you know."
While Hausburg isn't in a rush to make any plans during the ongoing coronavirus pandemic, she explained that she has been looking on Instagram to find wedding inspiration. "Right now, I'm leaning towards Siesta Key. It's home, it's beautiful. My family and friends are here. I'm thinking of doing a Siesta Key wedding, but we'll see," she disclosed.
'SIESTA KEY' COMING BACK AFTER HORRIFYING SHARK DRAGGING SCANDAL
The couple has been together for two years and went public with their romance last New Year's Eve.
Clearly, Hausburg is still on cloud nine as she couldn't help but gush over her man on August 25. "You make me better. It's not a typical fairytale, but it's OUR fairytale. Here's to forever, my fiancé," she wrote.