REALITY TV
Jenelle Evans' Daughter Ensley To Be Removed From Her Home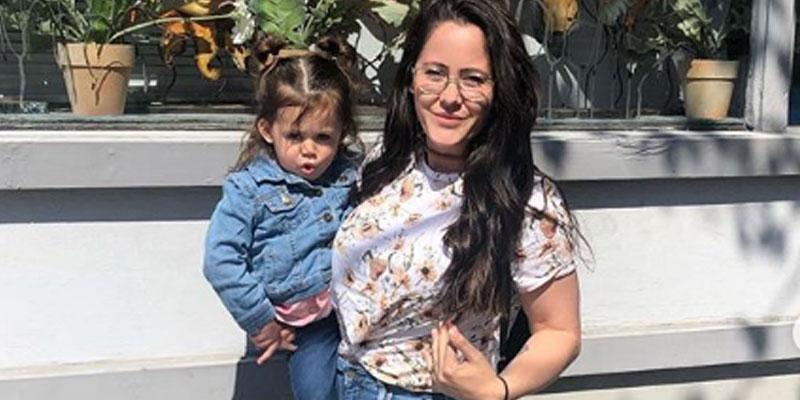 Jenelle Evans has a lot more trouble coming her way. Just days after her son Kaiser was removed from her custody by CPS, her daughter Ensley is about to be taken away as well. The news comes just several weeks after her husband David Eason was accused of murdering her dog, Nugget.
Columbus County Child Protective Services will remove the Teen Mom 2 star's two-year-old form her home soon. CPS is attempting to locate Jenelle, David and Ensley.
Article continues below advertisement
A source told RadarOnline.com that CPS is "looking to take Maryssa and Ensley away too." Maryssa is David's daughter from his previous marriage.
RadarOnline.com also reported that a judge ordered "all of the children in the home" to be removed. The couple is refusing to comply with the court.
"Jenelle and David were told by CPS that they needed to surrender Ensley and Maryssa," a source said.
An insider also revealed the outlet that Jenelle's in-laws would take the children in so that they don't end up in foster care.
Kaiser was taken away by CPS on Friday, May 10. Jenelle shares her son with ex Nathan Griffith. The four-year-old is currently living with his dad and Nathan's mother.
The reality star was also recently fired from Teen Mom 2 after a decade with the network. "MTV ended its relationship with David Eason over a year ago in February 2018 and has not filmed any new episodes of Teen Mom 2 with him since," a spokesperson told Us Weekly in a statement on May 7.