REALITY TV
WATCH: 'Get Help!' Jeremy Calvert Blasts Leah Messer In Dramatic 'Teen Mom 2' Showdown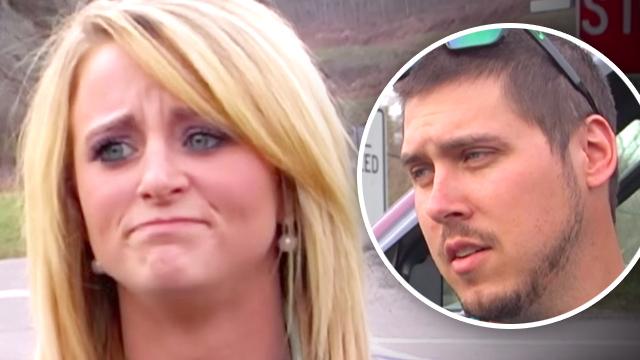 In a new clip for the next episode of Teen Mom 2, Leah Messer's then-husband, Jeremy Calvert, implores her to "get help" after growing frustrated with her increasingly erratic behavior.
The tense confrontation between the former couple, who officially divorced in June, comes after they had to meet up so Leah could hand off their 2-year-old girl Adalynn to Jeremy.
"After I had Addy, carried our child, I've had a lot of issues," 23-year-old Leah tells her estranged spouse. "A lot of stuff I can't fix, I wish I could get up and just go. I wish I could feel better."
Article continues below advertisement
But Jeremy, 27, isn't having any of Leah's excuses. "You stay up, I get text messages on my phone when you're up at 4 o'clock in the morning on a school night," he shouts.
Leah's emotions clearly get the best of her before she calms down and Jeremy tells her how he really feels.
"You were a great person in the beginning and then all of a sudden you just started dwindling away…That's when you get help!" he says.