ROYALS
Prince Harry And Meghan Markle Call Santa Barbara Mansion Their 'Place Of Peace'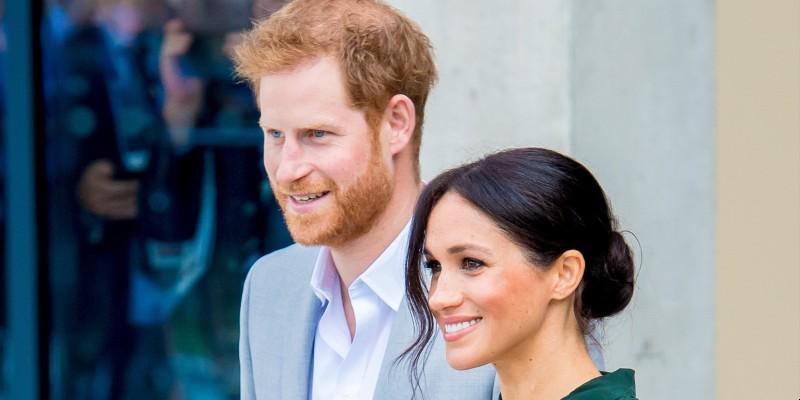 Meghan Markle and Prince Harry have found their "place of peace," referring to their stunning new home in Santa Barbara, California, with their baby boy, Archie.
"They feel the new house is a place of peace — and it offers inspiration to build Archwell Foundation, which they're focused on," a source told PEOPLE.
After announcing that the couple would be stepping away from their senior royal duties in January, the Duke and Duchess of Sussex continued their stay on Vancouver Island in Canada until mid-March when they decided to move to Los Angeles.
Article continues below advertisement
PRINCE HARRY'ABSOLUTELY HATED' LIVING IN LOS ANGELES: 'THE TIMING WAS SO WRONG'
While they resided for a brief period in Tyler Perry's L.A. estate, a source told Us Weekly: "Unfortunately, Harry absolutely hated it — the timing was so wrong amid the coronavirus pandemic and they lacked privacy."
A source close to the couple told PEOPLE, "They were craving a smaller community and a slower pace — Montecito is very mellow, a charming little town and the Santa Barbara area offers an ideal lifestyle that they're looking forward to."
With their priority on their son, the Suits alum, 39, and the Prince, 35, feel their $14.65M mansion is the perfect place to provide Archie with a semi-normal childhood. "They feel like the future holds endless possibility," the source added. "They can hope to give Archie as normal a life as possible there."
"It's a very private and exclusive area, a place where you can escape with an ocean in front of you and the mountains behind you," Jason Streatfeild, a luxury real estate broker, added.
Article continues below advertisement
PRINCE HARRY AND MEGHAN MARKLE SPEAK WITH THE YOUNG COMMONWEALTH LEADERS ABOUT SOCIAL MEDIA
The first time homeowners are enjoying their 18,671-square-foot home, which includes nine bedrooms, 16 bathrooms, a game room, gym, arcade, wine cellar, tennis court and a tea house.
Their million-dollar mansion is in one of the most elite A-list celebrity neighborhoods where stars like Ariana Grande, Ellen DeGeneres, and Drew Barrymore reside.
Viewers were able to catch a glimpse of the royal couple's little piece of paradise when they virtually spoke with the young Commonwealth leaders about the impact of social media.
A source told PEOPLE, "They have had the opportunity to speak with some incredible thought leaders, and those conversations have been deeply educational and helpful in identifying the work they want to do with Archewell."
PRINCE HARRY AND MEGHAN MARKLE ARE TRYING TO BUILD BRIDGES WITH THE QUEEN, REVEALS SOURCE
Article continues below advertisement
During the conference, Prince Harry and the former actress highlighted the rapid evolution of the use of technology and people's dependability to form online communities.
"They are applying all their learnings to the future of the organization. They are excited to see it all come together. It's what they have always dreamed of doing together," said the source.
Prince Harry ended the call by encouraging the young activists to keep pushing for equality, mutual respect, and fairness to the online scene, adding he was already "way too old."
Markle, refuting the claims of being too old, chimed in adding that this is the world Archie is going to inherit.
"It's on all of us collectively to make the world a better place…and we are," Prince Harry said.
Despite the Finding Freedom book release chaos and the Prince's previous controversial views against the Commonwealth — even admitting to having his own set of "unconscious bias" against the organization — the couple is working to try to make amends with the royal family while building their new life.