NEWS
Prince Harry And Meghan Markle Are Trying To Build Bridges With The Queen, Reveals Source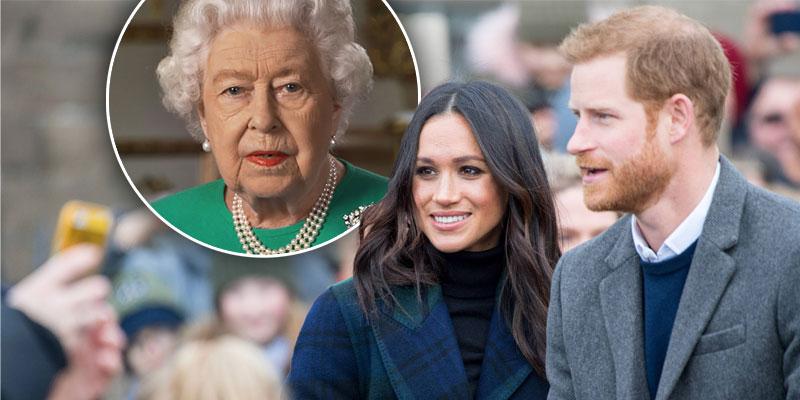 A recent online event saw the Duke and Duchess of Sussex — Prince Harry and Meghan Markle — gush about how they adored the ongoing work of the members of the Commonwealth.
Their speech in the online meeting held much admiration for the Queen; however, a source has revealed that the couple is just "trying to build bridges with the Queen" by doing so.
According to Sunday People, a royal source said that Harry and Meghan now realize that they need the royal family more than the family needs them, and this fact has only recently "dawned" upon them.
Article continues below advertisement
Earlier, the 35-year-old Prince had taken a jibe at the Commonwealth, and had said that its history "must be acknowledged" even though it could be "uncomfortable."
The insider said: "The Queen is fiercely protective of the Commonwealth.
PRINCE HARRY & MEGHAN MARKLE 'LAUGHED OUT OF HOLLYWOOD'
"It feels like Harry and Meghan are finally trying to build bridges as I think despite their popularity in certain quarters... it has dawned on them they need the Royal Family more than it needs them."
The Duke had faced much criticism in July after he said that the Commonwealth needs to follow others who have made an effort to acknowledge their past and have tried to undo their wrongs. The Prince even admitted to having his own set of "unconscious bias" against the Commonwealth. He made this statement as he joined the meeting with his wife to discuss justice and equal rights.
Meghan had added to the conversation, saying that it was a time of "reckoning" and that individuals should stand up for whatever wrongdoing they had faced in the past.
Article continues below advertisement
The couple spoke fondly of the Queen and even addressed the 94-year-old as "grandmother."
Meghan expressed her pride in being associated with the Commonwealth. The 39-year-old said: "Young people from across the Commonwealth come with a question, they always offered a solution, and that's what I think is so inspiring and why I'm incredibly proud to be able to work with the QCT, but why it's the continuation of the legacy of your grandmother."
Earlier, critics had revealed that the Queen might not have taken the criticism laid out by Harry against the Commonwealth, something that she "cherishes above all things", well.
Writing for The Sun, the London-based veteran royal photographer Arthur Edwards said: "Prince Harry is entitled to his views. But in criticizing the Commonwealth – the organization closest to his grandmother's heart – he has simply lost the plot."