STYLE
7 Things You Need to Know Before Getting Hair Extensions Like the Celebs!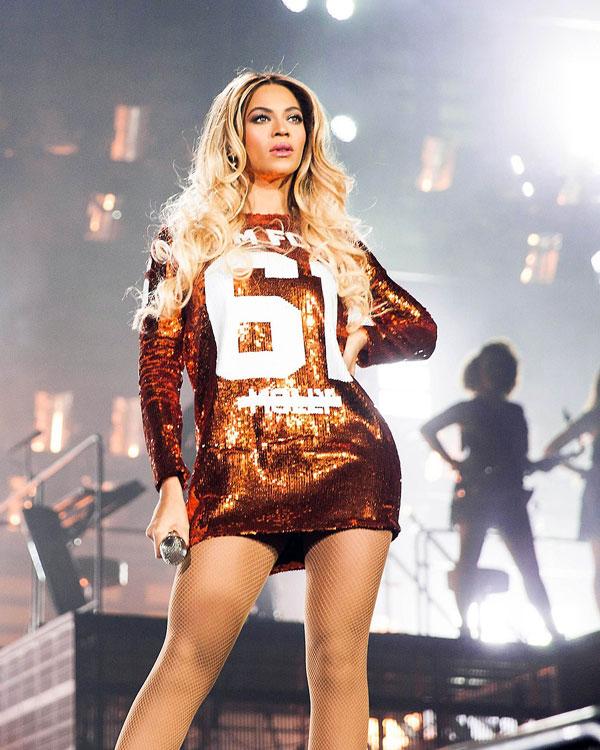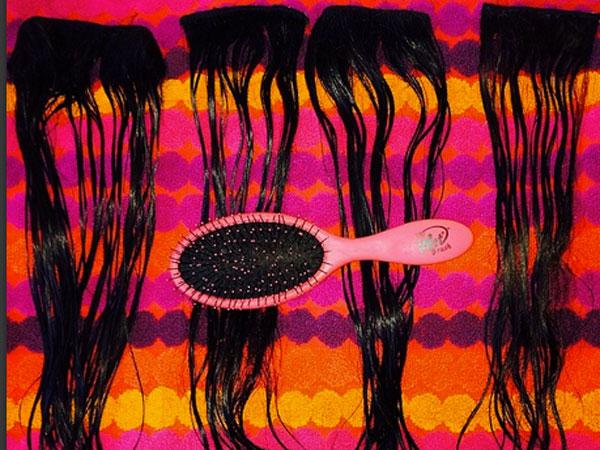 One day they have a blunt bob and the next their rockin' super long locks à la all your favorite Disney Princesses. To state the obvious, the sporadic growth in celebrity hair is the product of well-placed hair extensions, not some miraculous overnight formula. Ah, if only...
Thinking about adding a few strands to your glam head of hair like Beyonce (or Mindy Kaling who Instagrammed a pic of her long locks for The Mindy Project)? You'll need to know a few tidbits of info first. We caught up with Bianca Arussi, Co-Ownder of J'Adore Salon in Beverly Hills and Certified Great Lengths Extension expert and got the lowdown. Check it out.
Article continues below advertisement
1. There Are Four Types of Hair Extensions—So Do Some Research
As wonderfully simple as it may sound, you don't just go to the salon and declare that you want a full head of hair. You need to know what type of extensions you'll be adding into your locks. There are keratin-applied extensions, weaves, taped, and glue-taped. Bianca highly recommends a keratin process, which bonds a keratin tip to your actual strands using heated and cold machines. Think that sounds scary? Bianca says the heat machine uses less heat than a curling iron. She also adds that if these are applied correctly, you won't do any damage to your existing locks.
PHOTOS: 20 Celebs You Never Realized Were in Your Favorite Sports Movies
2. Block Off At Least Three Hours for the Application Process
"To put them in takes time, especially if you're having a full head done, get ready to spend the day at the salon," says Bianca.
Basically, you need to know that it's no quick fix. What's more is that you'll need at least an hour at the salon when you get them removed, too.
Article continues below advertisement
3. Getting a Keratin or Smoothing Treatment? Do It Before You Get Your Extensions
What's really cool about getting natural hair extensions (probably your best bet) is that you can style your hair with just about any product. You can even color, straighten, and curl the extension, too. However, there is an important exception. Bianca says that if you're going to get a hair smoothing treatment, make sure you get it done three to four weeks prior to your extensions. Apparently, your hair will be so soft that the extensions could slip off.
4. Get Your Hair Cut After Your Extensions Are Placed
Bianca says that this is an important step in making sure your locks look as natural and pretty as possible!
OK! News: See How Boston Is Prepping for the 2014 Marathon
5. Invest in a Good Brush
The type all depends on what type of extensions you have. Bianca's tip? Make sure to bring up this burning Q to your stylist.
6. Leaving Your Hair Isn't a Good Idea
Article continues below advertisement
"Keratin expands just like your hair expands when it's wet, and this can cause you to loose pieces over time," says Bianca.
POLL: OK! or Not OK? Are You Into Mindy Kaling's New Blunt Bangs?
7. The Way You Blow Dry Your Hair Is About the Change
Bianca says that when you have extensions in, you have to be extra cautious when brushing. Add in all your styling products to wet hair and blow dry without brushing through. After your hair is dry, Bianca explains that you can then start the process of brushing your long locks.