STYLE
OK! or Not OK? Are You Into Mindy Kaling's New Blunt Bangs?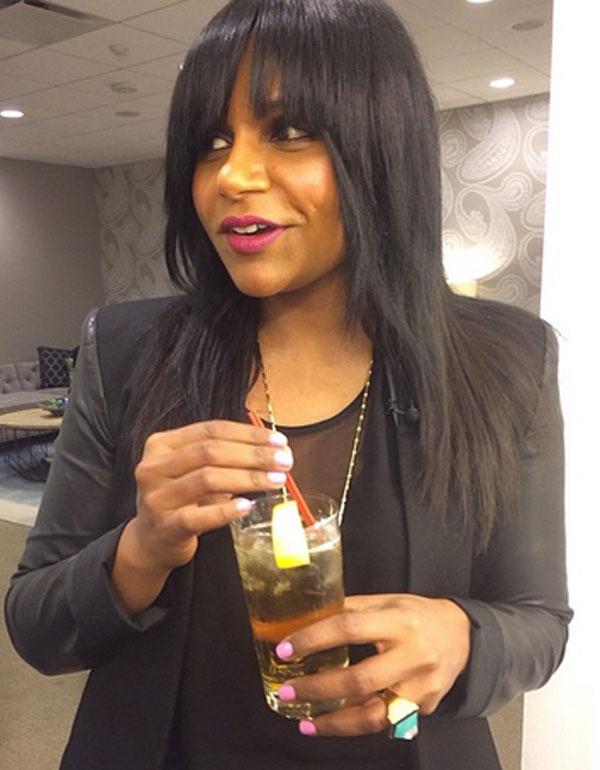 Did Mindy Kaling just take a hairstyling tip from blunt bangs aficionada Zooey Deschanel? The Mindy Project star has swapped her face-framing layers in that beachy wave style for some seriously fierce fringe that hopefully Pharrell's friends would even approve of. That's what the actress wanted out of her look for her appearance on Chelsea Lately, anyway.
Along with this candidly cool snapshot, Mindy posted, "I told Denno (@kateydenno) and Clariss (@clarisshair) I wanted to look like "one of Pharrell's friends" and I think they did a great job. @helmutlang blazer and tshirt, @marcjacobs bling @Gucci shoes"
Article continues below advertisement
WATCH: The UCONN Students Party in the Streets After Winning the National Championship!
News flash, Mindy. You ARE cool enough to hang out with Pharrell—and we're pretty sure everyone in Hollywood agrees. Apart from that pixie cut moment she wore for a bit on The Mindy Project, this is her most memorable cut yet. It's not common for gals to chop off their locks during the hot summer, but with Mindy's approval, we'd be OK with giving it a try.