STYLE
'American Idol' Star Pia Toscano Answers OK!'s Style Questions!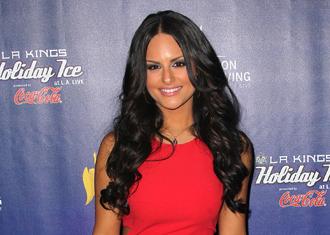 Pia Toscano shot to fame on last season of American Idol, but lately, she's climbing her way up the fashion ladder! The singer answers OK!'s style questions and lets you know that confidence is key to looking good and feeling good.
OK! NEWS: HOW NICOLE RICHIE GETS RED CARPET READY!
What has been the most glamorous musical moment of your life so far?
My most glamorous musical moment was my very first performance on American Idol, when I sang "I'll Stand By You." I was so nervous that night and was blown away that I got a standing ovation.
Article continues below advertisement
We see lots of awards shows in your future. Who would be your dream designer to wear on the red carpet?
I love Roberto Cavalli. I think his stuff is so different and stunning. I feel like his designs always stand out.
What's your best piece of style advice?
Own it!!! Confidence can make even your worst outfit look good.
OK! NEWS: GRAMMYS PREVIEW SPECIAL: DEMI LOVATO'S ROCK 'N' ROLL STYLE!
How would you describe your personal style?
I always try to dress smart and classy in a sexy way. I feel like there is definitely a way to achieve both.
What's the best makeup tip you've learned now that you're in the entertainment biz?
Less is more. And lashes go a long way. My favorite lashes are my "smoke and mirror" lashes by my good friend and makeup artist Stephen Moleski. They open and enhance your eyes so much. Also, I don't leave my apartment without some Girlactik lip gloss.