STYLE
Are You Suffering From Tress Distress? 'LA Hair' Star Anthony Pazos Has The Answers!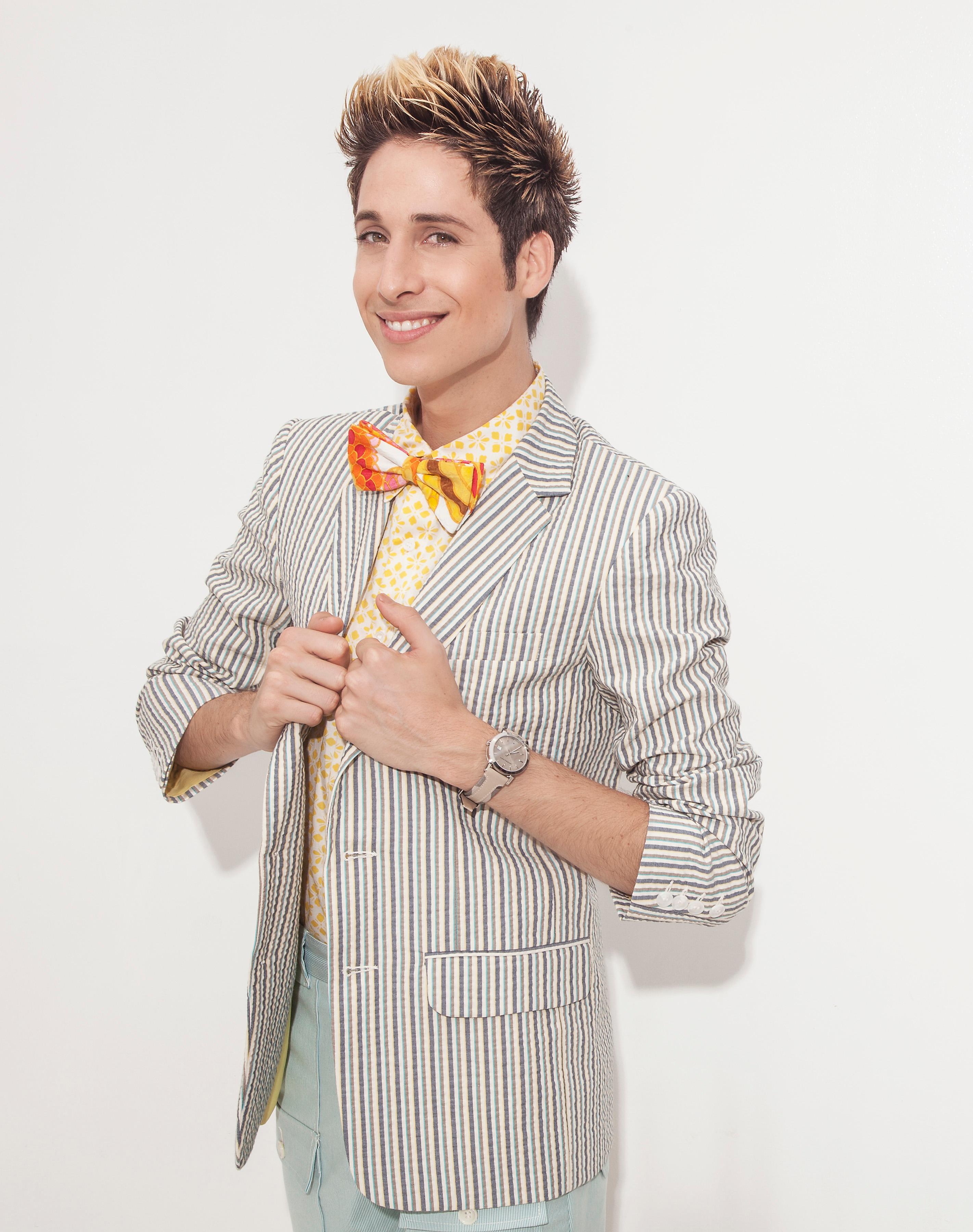 The warmer weather may be putting a spring back in your step, but with summer just around the corner, it's time to think about protecting your mane from all of the guilty pleasures the season brings. LA Hair's very own Anthony Pazos, who has worked with the likes of Ashley Greene, Khloe Kardashian and One Direction, offers up his tips for getting the best beachy hair and keeping it healthy.
Article continues below advertisement
• "During the summer you're going to run into the beach, the pool and the sun—all three of those are horrible for your hair," explains Anthony. "They promote split ends, they can damage your hair, fade your color. It can be harsh. I recommend using a sunscreen for your hair. Kerastase has an amazing leave-in sunscreen (Kerastase Soleil Huile Celeste), it's a UV protectant. It's just a protectant period. After that I would totally recommend a conditioning treatment."
OK! News: Kellie Pickler Opens Up About Troubled Childhood
• "Deep conditioning treatments, like L'Oreal Fiberceutic, which is amazing, make hair shiny," he says. "I use it on every hair type—fine, thick. If you can't afford a deep conditioner, there's always mayonnaise. I know that sounds kind of weird but mayonnaise essentially is egg and fat. The egg has protein which will fortify the hair and the fat will make your hair shiny. It's important to focus it on the tips of the hair, not on the root. The ends of the hair tend to be the most damaged."
Article continues below advertisement
Watch: How Is Nina Dobrev Coping With Her Split From Ian Somerhalder? Find Out Here!
• "There are a lot of products to create the beachy look," says Anthony. "Essentially it's salt water in a product with a fragrance. It's controlled saltwater so it's not like going to the beach. The only thing I don't like about the beach wave look with the products is it can tend to be a little bit drying. I like this product by Wella that's called Ocean Spritz. Shampoo and condition hair, flip your head upside and spray the heck out of it. Be generous. The whole point of ocean waves is for it to be effortless, kind of messy and kind of ratted in a way. It's not supposed to look perfect, it's supposed to look messed up."
Catch Anthony on the second season of WE tv's LA Hair when it premieres on Thursday, June 6 at 10 PM.
What's your go-to hair product? Tell us in the comments below or tweet @OKMagazine.