STYLE
Award Winning Skin At Every Age! The 10 Most Flawless Faces Of Awards Season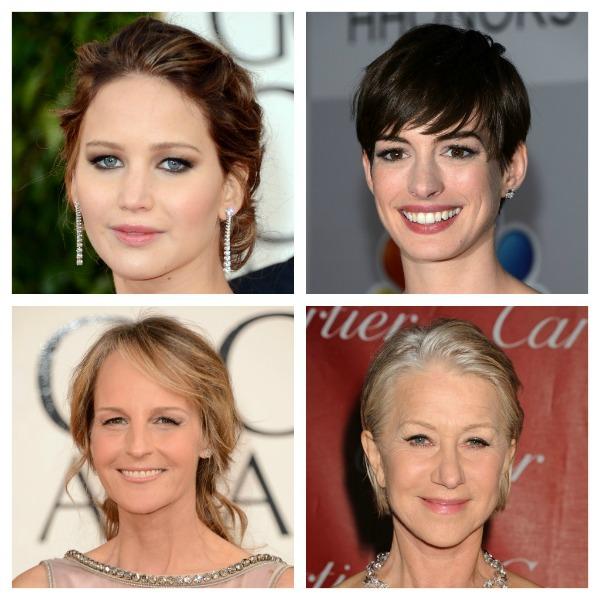 From Golden Globe girls to Oscar darlings, the most beautiful actresses and musicians are known not only for their talent, but also for their flawless skin, regardless of their age.
Originally reported by Radar Online, these seven stunning stars showed off their ageless beauty on the red carpet during the 2013 awards season and they very well might be "best in show" when it comes to spectacular, smooth complexions.
Article continues below advertisement
1. Helen Hunt
This Hollywood icon was nominated for Best Actress at the Academy Awards in 2013 for her performance in The Sessions. Her smooth and relatively wrinkle-free face is still stunning even though she's 50 years old.
2. Sally Field
This screen star is in her 60s but her sensational skin speaks otherwise. The star of Lincoln is known for her young-looking features, although you may not be able to see them when she's in character makeup on set!
3. Taylor Swift
She's only in her 20s, so fine lines and age spots aren't a concern to Taylor Swift now, but it's easy to see that the country star takes good care of her skin. She is known for her light complexion and stays out of the sun, which is great for protecting skin against damaging UV rays.
4. Helen Mirren
Also in her 60s, this silver screen siren could easily pass for a much younger woman. Although her career has spanned several decades, the star of 2013's Hitchcock seems to age undetected. Her physique and skin isn't just the envy of women worldwide, it's the talk of Hollywood, too!
Article continues below advertisement
5. Jennifer LawrenceL.A.'s "it" girl, J.Law also has some pretty sensational skin. Known for her light coloring, we can assume she's a fan of SPF, which means her skin will still look fresh and youthful in years to come.
6. Jessica ChastainThis breakout star and longtime vegan is definitely bringing back the milky-smooth skin craze of days past. Her alabaster complexion wins a "best skin" award from us!
7. Marion CotillardThis French actress takes great care of her skin and it certainly shows. Her fresh-faced look has landed her some of the most enviable roles in Hollywood.
PHOTOS: THE BEST HAIR AND MAKEUP LOOKS AT THE GOLDEN GLOBES
But flawless skin isn't just reserved for celebrities and millionaires. Mehmet Oz, M.D. recently mentioned a new study on a recent episode of the Dr. Oz show that focuses on how human growth hormone (HGH) and amino acids can create some pretty amazing anti-aging results. HGH is a hormone that helps increase collagen production in the body, which is the protein the helps skin retain its elasticy and structure. Without enough collagen, skin can become loose and thin, which is what happens overtime as the body naturally makes less of the protein.
Article continues below advertisement
So how can you ramp up your collagen production again? The results of the recent study cited by Dr. Oz show that SeroVital, a new supplement, can increase HGH levels by up to 600 percent. SeroVital's specific blend of amino acids work to naturally boost your body's production of HGH, which can lead to beautiful, younger-looking skin--without the use of needles and injections.
Who do you think has the best skin in Hollywood? Leave a comment below or tweet us @OKMagazine!