STYLE
Behind-the-Scenes at BCBGMAXAZRIA: Jesse Metcalfe and Cara Santana Talk Fashion, Lubov Azria Defines the Collection, and More!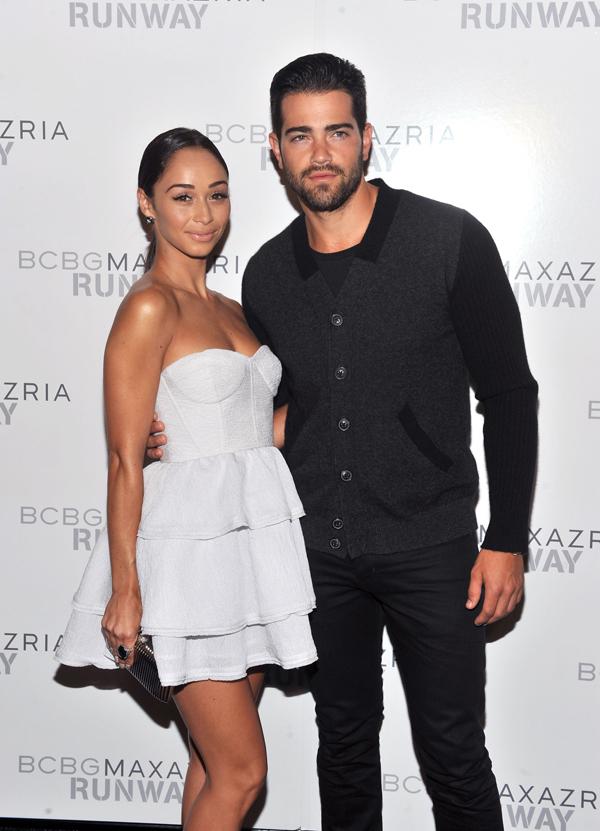 I wouldn't mind quoting Gossip Girl with her "rise and shine" morning salutation, but the New York Fashion Week party happens on the Upper West Side. Today kicks off New York Fashion Week, the most glamorous debut of a designer collections. And you want to know who started the marathon of style? The masterminds behind BCBGMAXAZRIA.
Before the crew pressed play on their catwalk setlist, the designers stepped backstage for a meet and greet with editors and celebs. I got the chance to chat with Lubov Azria about the new collection that in one word, she described as "effortless."
Article continues below advertisement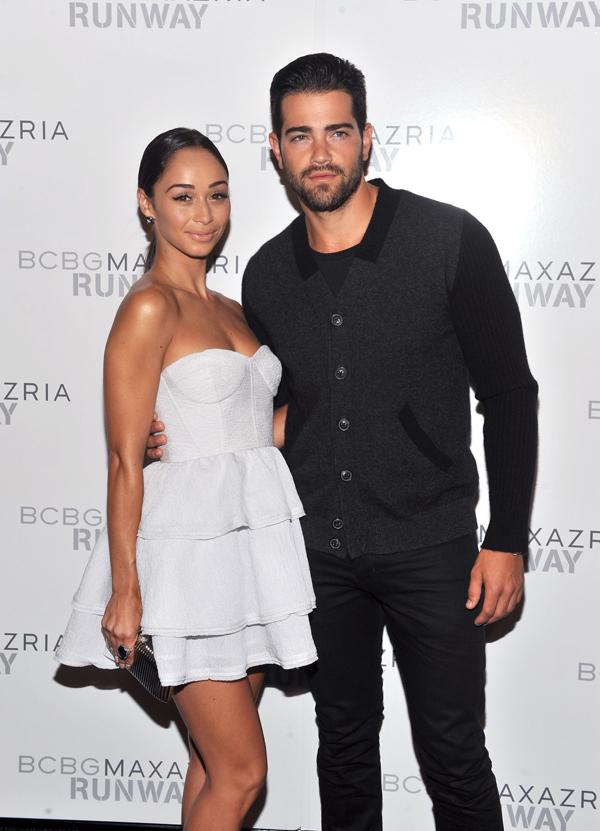 Among many celebrity guests (including Heidi Klum, Giuliana Rancic, and Jamie Chung) was total hottie Jesse Metcalfe and his beautiful (and incredibly delightful!) fiancé Cara Santana. When I say they are my new favorite couple, I'm being completely serious. And guess what? It's Cara's first fashion week—a holiday in and of itself. Check out what they had to say below!
OK!: So what brings you to the BCBGMAXAZRIA show?
Cara Santana: I've always been a fan of their clothes, even before I was dressing for fashion sake. I just always found their clothes so tangible, and anyone can wear them. I love their ready-to-wear collection, so it seemed like a natural transition to support them at fashion week.
Jesse Metcalfe: Recently we've cultivated a personal relationship with Max. In 2007, I came to the show. It was actually my first runway show that I ever sat front-row in. Max flew me out. That relationship has come full circle and now Cara is out here doing her first full fashion week.
Article continues below advertisement
Photos: Celebs Sitting in the Front Row of New York Fashion Week
OK!: Are you excited?
CS: Yes, I am beyond thrilled. I keep telling everyone that I have been dreaming of this genuinely since I was 14-years-old. I am thrilled. Last night we were at the Style Awards, and I kept having to contain myself because there was André Leon Talley and Joe Zee. I was beside myself.
OK!: I know we're looking at spring fashion, but are there any fall trends that you're looking forward to wearing?
CS: I like the red and black combination that's going on right now. It's edgy but still a little feminine.
JM: What's tough for us in L.A. is that we don't really have any seasons, so we can't really go all the way with collections. Since I'll be in Dallas, it gets pretty chilly out there. I'm just looking forward to wearing all these great jackets—all these collections have these super masculine jackets.
OK!: What is one item in your closet that you can't live without?
CS: My Alexander Wang black shredded tank top that I stole from my stylist and friend Mariel Haenn. I cannot live without it. I wear it all the time, everyday, consecutively.
JM: A great leather jacket.
Are you looking forward to more New York Fashion Week coverage? Tweet @OKMagazine and leave a comment below.