STYLE
Brad Goreski Spills on the Reality TV Show He's Telling Everyone to Watch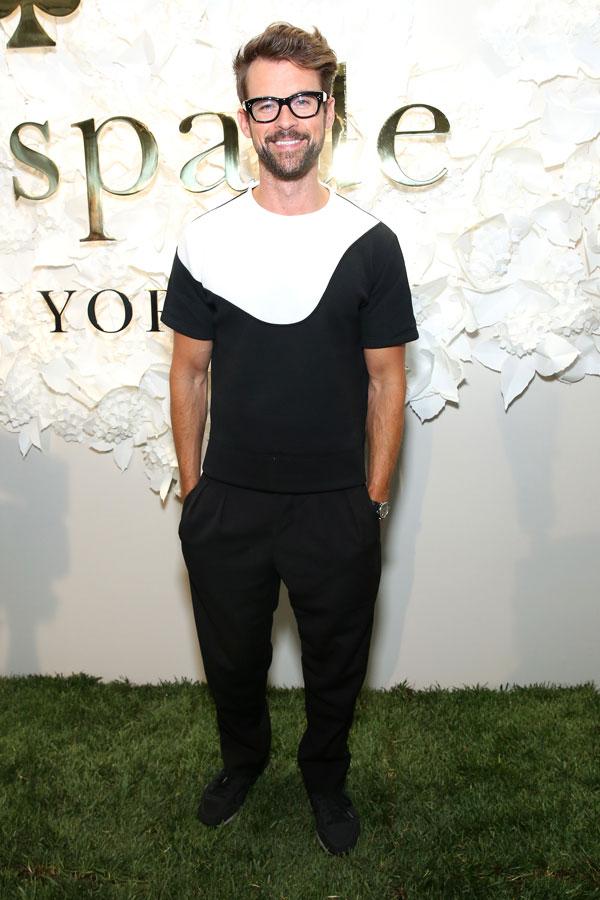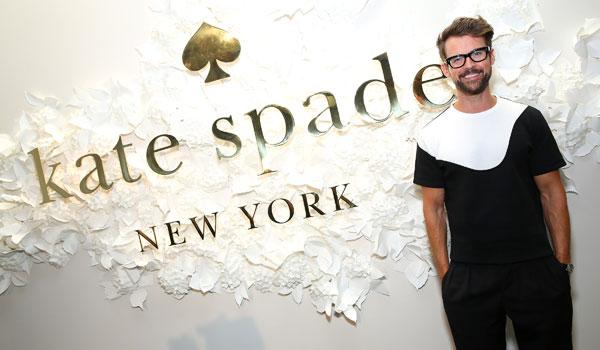 Celebrity stylist Brad Goreski's remarkable styling talent took over Kate Spade's spring collection (one that was just as inspiring as it is completely wearable) once again during the brand's presentation at New York Fashion Week.
The line, which was described by Chef Creative Officer Deborah Lloyd as being about "escaping the ordinary" and "putting the iPhone down and really enjoying looking outside the window," was packed with colorful, sporty separates juxtaposed in feminine silhouettes. And it wouldn't be a Kate Spade show without accessories you're dying to take home. In what could possibly trump the brand's beloved iPhone cases, outfits were paired with animal-shaped wicker handbags, baseball caps, and sandals you can actually walk in.
Article continues below advertisement
We caught up with Brad at the collection debut and got the details on what it was like styling these carefree looks. But that's not the only piece of info he shared. While chatting about runway music and NYFW must-haves, Brad also revealed to us the reality TV he's currently obsessed with. Find out what it is below!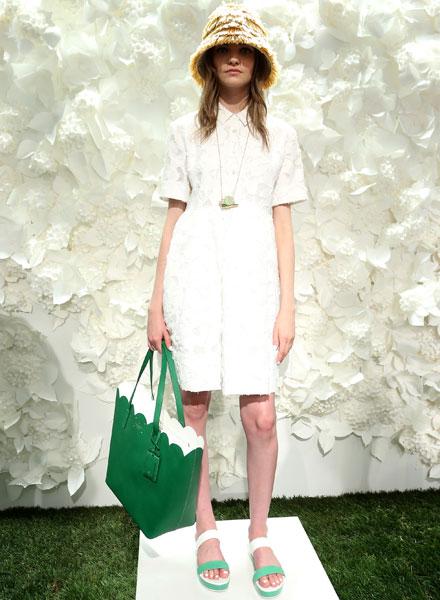 OK! Magazine: Tell us about styling this new collection!
Brad Goreski: Oh, this was one of my favorites. It just feels super young and contemporary. I love all the separates. I like the mixture of product that we've given the Kate Spade girl to play with this season. There's a mix and match in her wardrobe. The shoes are amazing. She wears sandals this season with skirts and baseball hats. It's a very cohesive nod towards spring and patterns and stripes. I'm goo goo ga ga for it.
OK!: Have you been anywhere recently where personal style has really inspired you?
BG: I liked the relaxed, summer camp feel of Provincetown. You know, I'm so used to dressing up and putting on an outfit. To wear like cut-off denim shorts and a vintage tee and great sunglasses and have that feel cool—I really feel like I was a part of summer then.
PHOTOS: 13 Amazing Pics of Celebs Sitting on Joan Rivers' Lap
Article continues below advertisement
OK!: What song would you walk down the runway to?
BG: "Shake It Off"
OK!: What's the article of clothing or outfit from your childhood that you will love forever?
BG: My Les Misérables T-shirt. I still wish I had it.
OK!: What's the one thing you need during NYFW?
BG: My iPhone charger.
OK!: Are there any shows that you're loving to watch right now?
BG: I'm obsessed with the show Botched on E!. It's so good. I'm telling everybody to watch it. Yeah, they undo bad plastic surgery.