STYLE
Brandi Rhodes Breaks Down 'WAGS' Fashion & Shares Tips On How Fans Can Pull Off The Looks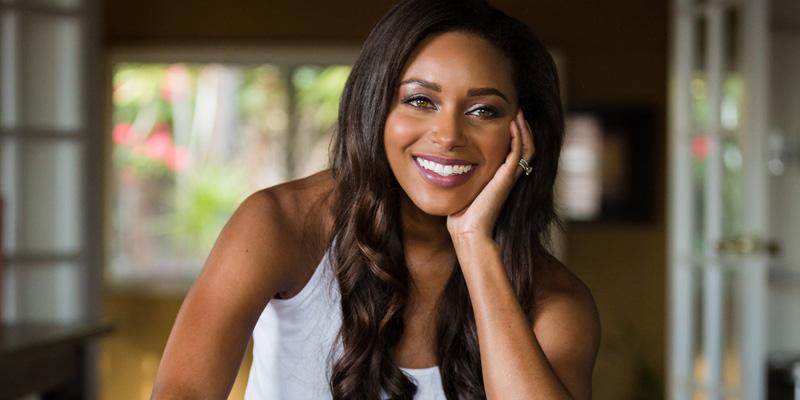 Professional wrestler Brandi Rhodes breaks down WAGS fashion for OK! Magazine readers ahead of her debut on WAGS Atlanta January 17 on E!
Brandi:
Often times, while filming WAGS Atlanta with 3 male producers, we were told to dress "WAGGY" for scenes, not realizing that WAG style isn't universal! WAG style can encompass a myriad of different looks. It all depends on the occasion, and sometimes the location. Let's chat a bit about Southern WAG style, by tackling a typical day look, and transitioning into an evening look.
Article continues below advertisement
Right now, it's pretty chilly in Atlanta. The daytime style is a little bit more buttoned up than in the warm spring and hot summer. WAGs tend to be clad in more contemporary styles, such a distressed denim, which I personally cannot get enough of! Everything from lightly distressed, to holes so big we may as well have been wearing shorts! It's in!
Another component to the WAG winter style is the faux fur! You'll see lots of turtlenecks completed with faux fur vests, or those moto jackets (Blank NYC has every color combo and style imaginable!). Now the Southern WAG day look is never complete without the perfect pair of Ugg boots! Be them tall or short, they are fashion staples! We love our accessories so never leave home without a dangly pair of earrings, or a velvet ribbon in the hair if you're sporting that ponytail! I love Anthropologie when it comes to accessories. They just have it all!
Come nightfall, you can always count on WAGs to dress it up! We'll trade in Uggs and jeans for a sparkly skirt and heels! Louboutins are fit for the Southern Queen! A perfect winter WAG night out look would always consist of a form fitting mini dress, think House of CB or Naked Wardrobe style! Simply cut with room for maximum accessorizing! Bold hoop earrings and blingy necklaces will always make the list.
Article continues below advertisement
Lace and sequins are of course welcome accents. Pairing a sequin mini skirt with a velvet long sleeved bodysuit can never go wrong! A peak of lace underneath an off the shoulder dress, a la the lace bralette from Free People, is always a stunner, yet leaves something to the imagination. That faux fur jacket or vest can transition right from day to night and keep you warm as you trek about the city. Complete the outfit with your favorite pair of red bottoms and you've got WAG style down!
WAGs can be chic in dark tones and neutrals, but we never fear color. Sometimes a pop of color with a funky heel and matching bag will do the trick! Other times we can select that dress that's a bold shade, or even a multicolored sequin look will do the trick! I love color, so it's rare to see me without at least a pop of a hot pink or bold red, even if it's just a lip color pop!
The best thing about WAG style is that it has no barriers and no requirements. You're free to be yourself and tap into your inner fashionista! As long as you are confidently rocking your look, it's totally "WAGGY" and you will look amazing!