STYLE
Check Out One Direction's New Fragrance!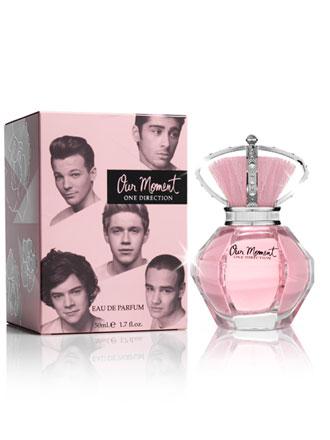 The One Direction boys now have even more girls around the world swooning over them. And for a good reason, too! Harry, Niall, Zayn, Louis, and Liam are officially members of the celebrity fragrance biz. It's their moment. Actually, it's Our Moment. That's the name of their new perfume, which is a mix between floral and fruity scents like grapefruit and jasmine petals.
Article continues below advertisement
The fragrance comes in this diamond-y bottle—something all those 1D fans out there wouldn't mind picking up, we bet! But you'll have to wait until the fall to pick up this shiny smell-good. One Direction's fragrance won't be in stores until the season changes. The launch also comes with a lotion and a shower gel. Who would have thought they'd venture into the world of cosmetics?