STYLE
What Would the Countess Do? Justin Bieber Concert Causes Chaos & Adam Levine's Sex Life Talk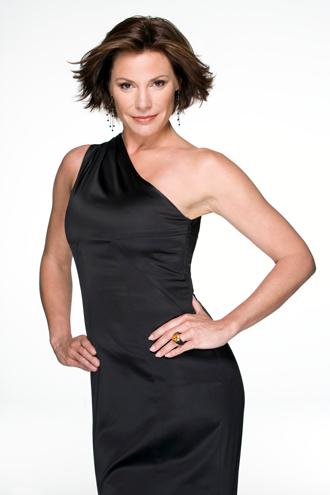 When it comes to etiquette, manners and overall good behavior, even celebrities need help navigating the rough waters of stardom! It's a good thing Countess LuAnn de Lesseps of The Real Housewives of New York City is joining forces with OK! to school them on the right thing to do! In a rough situation, we just ask, "What would the Countess do?" This week, the Countess chimes in on a Justin Bieber concert causing chaos in Norway and Adam Levine talking too much about his sex life. And don't miss the new season of Bravo's Real Housewives of New York City airing on Monday nights.
Article continues below advertisement
Justin Bieber planned a surprised show in Norway that led to absolute chaos with his fans and many going to the hospital. This just days after a photographer accused the singer of assaulting him when he tried to take pictures of Justin and girlfriend Selena Gomez. Do you think fame is getting too out of control when fans and paps won't leave them alone? Is there anything that the person can do?
Justin Bieber is giving free concerts throughout Europe to promote his new album and his young female fans are mobbing the venues to see him perform. I'm thinking that this is what Justin intended when he planned these free mini-concerts and that while the crowd got out of control in Norway, it didn't hurt his image as teenage heartthrob. Now that cities know what can happen during a Bieber performance, they should institute better crowd control measures and increase security so that what happened in Norway doesn't happen elsewhere. As for paparazzi, they can be very annoying but that is part of being a mega-star, and Justin needs to take more evasive measures if he doesn't want to be hassled when he's out and about.
MORE ON:
Countess LuAnn De Lesseps
Article continues below advertisement
Tip: If you want to avoid being hassled by the paparazzi, wear a disguise and go out the service entrance.
Adam Levine revealed why he is so promiscuous, saying that it is just because he loves women so much. Do you think that is proper to talk about your sex life so freely, especially about being so promiscuous?
OK! NEWS: ADAM LEVINE REVEALS WHY HE IS SO PROMISCUOUS: "I JUST REALLY LOVE WOMEN"
Adam Levine claims to love women, lots and lots of women! He's known as a ladies' man and there is more interest in his love life now that he's broken up with his girlfriend. I don't think that Adam is promoting promiscuity but instead he is saying that he enjoys women and spending time with the opposite sex because he was raised in an almost all-female household where he was taught to respect women.
Tip: If you are not in a mutually monogamous relationship, practice safe sex, all the time.
For everything Countess LuAnn, check out www.luanndelesseps.com, follow her on Twitter and check out her Facebook page!