STYLE
Danity Kane's Beauty Director Decodes Their New Look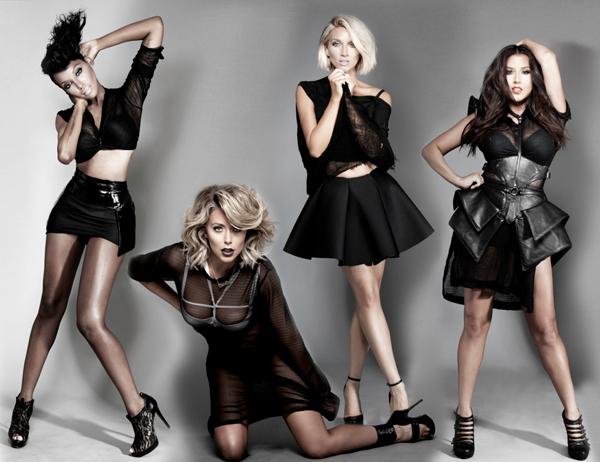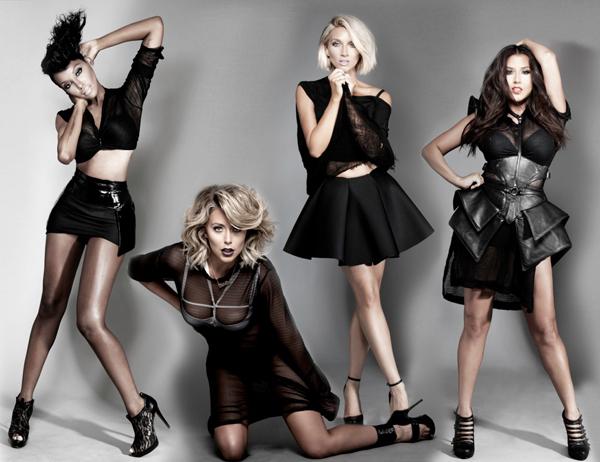 Danity Kane is back and, based on their gorgeous new look, better than ever. The ladies have grown up and their style reflects that, which is why their beauty director, celebrity hairstylist Cesar Ramirez, is having so much fun working with them.
OK! News: Steal Selena Gomez's Sleek VMA Strands
"As soon as I heard they would reunite, I demanded to be their beauty director," he says. "The look for the come back is very crucial—one that requires a lot of thinking. This time around, the girls get to be united individuals. Each girl is her own and strong on her own. Aubrey, without a doubt, always exudes fashion forward sexiness, and Dawn has a very unique androgynous, eclectic edge. Drea's Latin roots shine with her sultry and seductive demeanor, while Shannon is full of that rock star, rock 'n roll flair.
Article continues below advertisement
Watch: Terrence J Talks Back To School Style and Fashion Obsessions
Cesar breaks down each woman's look:
• Shannon's platinum short cut is the perfect length to frame her petite face and gives us room to play with styling options. It goes very well with her rocker chic style.
• Aubrey likes to stay current. She is a trendsetter, so it's no coincidence that we gave her a bob, the "it" hairstyle right now. This is also the first time she cuts her hair short, which really speaks to how she's transformed through the years.
Photos: Warm Fashion Getting Us Psyched For Fall
• Dawn's edgy short cut is versatile and is now her signature look. It's so different from the long locks she had when the group first came together. It shows her fun and daring personality.
• Drea's dark long locks set her apart. She has the only long hair in the group to highlight that change doesn't have to be dramatic. It just has to fit your style.
What do you think of Danity Kane reuniting? Tell us in the comments below or tweet @OKMagazine.