STYLE
Fashion Expert Jeannie Mai Solves Your NYE Dressing Dilemmas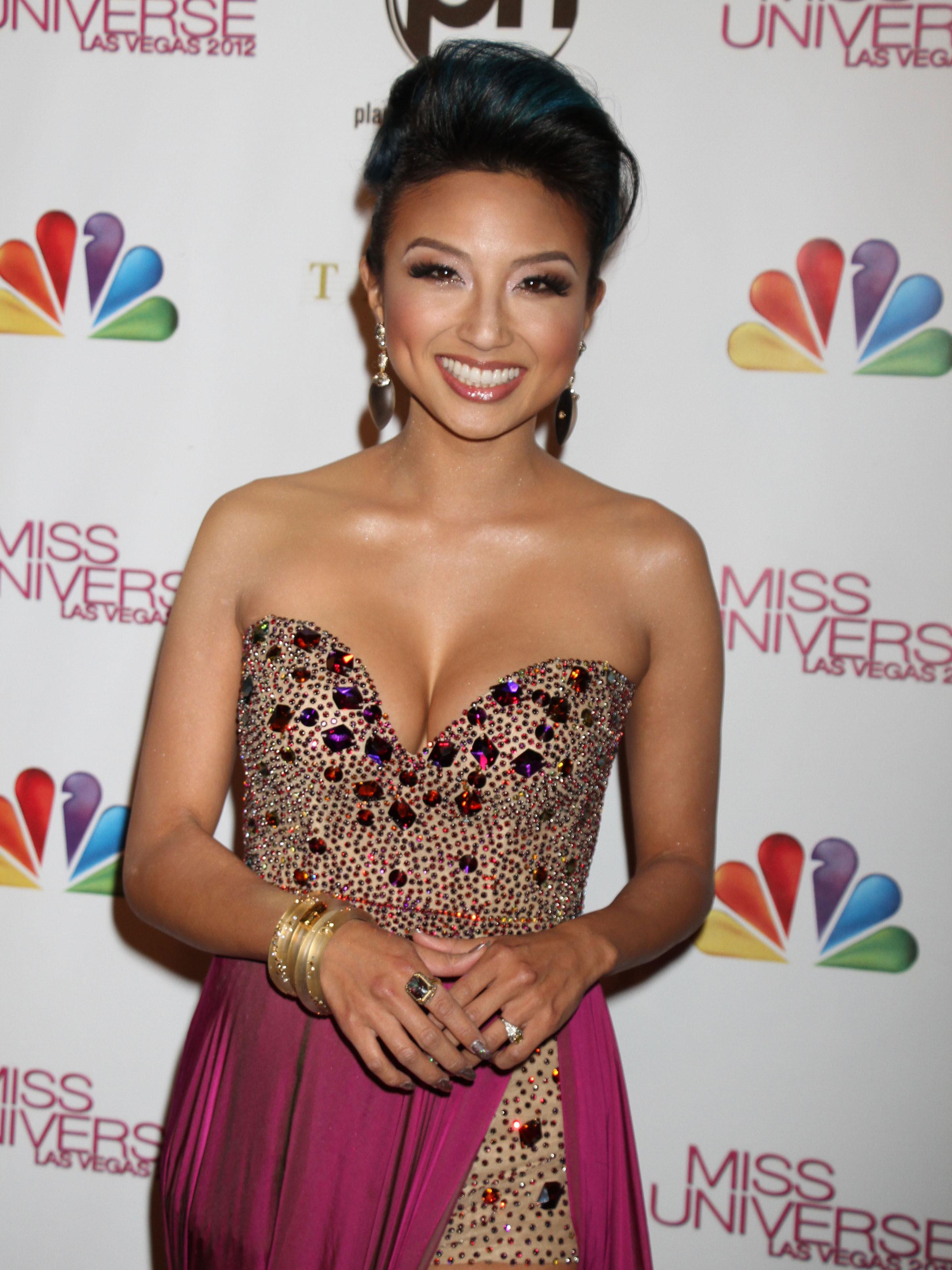 You know that amaze LBD that's been sitting in the back of your closet for way too long because you can never figure out the right underpinnings to wear with it? Break it out for NYE—Style Network Host and Fashion Expert Jeannie Mai is here to help!
ID'ing The Right Intimates
If you're going the skin-tight bandage dress route, Gilligan & O'Malley Modal Basic Thongs are a lifesaver! They're lightweight, breathable, and practically invisible, thanks to a smooth soft cotton material that doesn't move. No wedgies or diaper butts with these babies!
Article continues below advertisement
Don't forget to cover what counts with breast petals, especially if you're wearing a see-through material or a plunging neckline. Nippies Skin are silicone pasties that stick on and stay on (so there's no need to continually adjust fallen straps or lift underwires) and their matte-finish ensures that these little ones won't be popping up in flash photos. They're a favey among celebs like Rihanna and Jennifer Aniston.
Nothing says va-va-voom like a backless number or dress with intricate straps, but you can quickly go from stunning to sloppy with a peek of a bra line. Fashion Forms Women's Ultralite Nubra has got your back. The natural foam cups keep your girls protected and in place with silicone adhesives, plus they give you added cleavage where petals or tape would not.
The number one most important thing about a strapless bra is the ability to hold up and STAY up. Who wants to keep lifting the ladies throughout the night? Fantasie Smoothing Strapless Bras are a dream come true—these underwire bras are seamless, but provide full cup support, so even you busom babes can rock 'em. And bonus—they can also convert to a criss-cross, halter, or traditional bra.
Article continues below advertisement
Shoe Support
Let me guess, bought new shoes and haven't broken them in yet? Let me save you a step, with Dr. Scholl's For Her High Heel Insoles. The Doctor knows wassup and the balls of your feet will thank you. These clear insoles are applied to the inside of your heels and help provide that extra cushion and with the sticky bottom, the product stays in place no matter how hard you're getting down on the dance floor.
Don't even front, ladies. Sometimes our feet get a little sweaty as the night wears on. Try Summer Soles so you don't get caught in a slippery situation—just peel and stick them onto your heels. You can even cut the insoles to adjust to the shape of your shoe. I think you've found your sole-mate.