STYLE
Get The Oscars Red Carpet Glow On A Budget!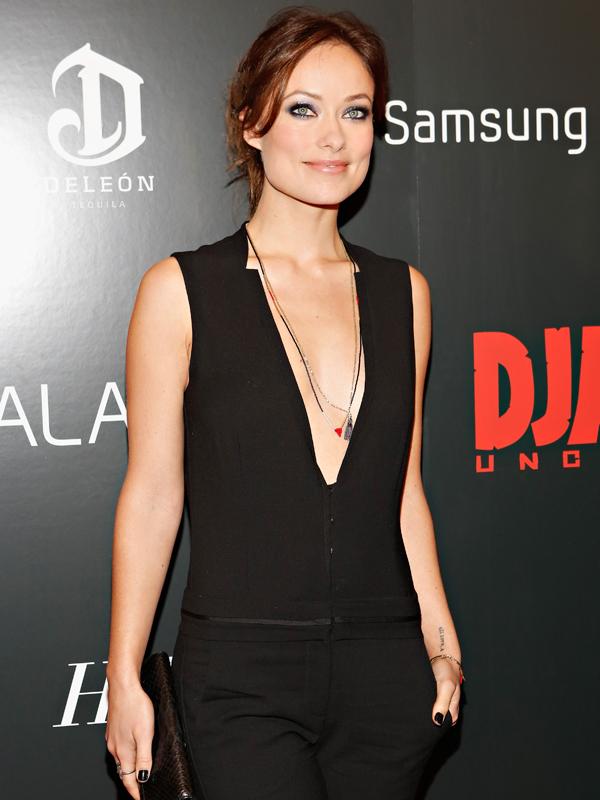 So although we're not going to be strutting our stuff on the Oscars red carpet like Anne Hathaway, Jennifer Aniston or Jennifer Lawrence—that doesn't mean that we don't want to look our best in time for our own special occasion.
And without a team of beauty experts that the stars have to keep them camera-ready during award season, celebrity skin care guru Jenefer Palmer shares her secrets to getting that red carpet glow for a fraction of the cost.
Article continues below advertisement
But we can't get ready the day of and expect to look perfect. So here's a breakdown of what to do from two weeks leading up the the event.
2 weeks before:
Dry Brush! Dry brushing 3 to 5 minutes will help make skin smooth by removing dead cells. It can also help body circulation and remove toxins.
Exercise! Cardio will increase blood flow stimulation and add oxygen to the skin, which will leave skin looking luminous.
Exfoliate! Use OSEA's Black Algae Mask twice during the week to brighten complexion. Black marine silt and pure fig extract eliminate surface dead skin cells and stimulate circulation.
Hydrate! Drink lots of water. Decrease caffeine and salt consumption to avoid drying out skin.
1 week before:
Brighten! Applying OSEA's White Algae Mask for deep hydration will even out skin tones leaving skin bright and tight!
Article continues below advertisement
De-bloat! Reduce facial and stomach bloating by avoiding extra sodium. Your body needs to maintain its proper sodium balance; consuming excess salt leads to fluid retention.
Scrub! Use OSEA's Salts of the Earth Scrub three times to soften and heal dry, dehydrated skin. Certified Organic botanical oils and aromatic mineral salts plump up the skin, enticing it to soak up nutrients and look more youthful. (Olivia Wilde says, "This is the best body scrub I've ever used.")
Sleep! Make it a priority to go to bed at the same time every night. Getting 8 hours of sleep will reduce tired lines under the eye. Avoid alcohol, caffeine or anything else that disrupts your natural sleep cycle.
3 days before:
Extract! If you're going to get a facial with extractions this is the last day to do it. Otherwise, you run the risk of uneven skin.
Night Before:
Rest! Remember to sleep at least 8 hours with the White Algae Mask on for a flawless complexion.
Day of the event:
Caffeinate! To reduce puffiness and eye bags soak 2 caffeinated green tea bags in hot water. Let them cool, wring out the excess water and place on your eyes the morning of the event.
What are your tips for looking your best for a special event? Let us know below or tweet us @OKMagazine!