STYLE
Get The Tousled, Carefree Hair From the Rebecca Taylor NYFW Show!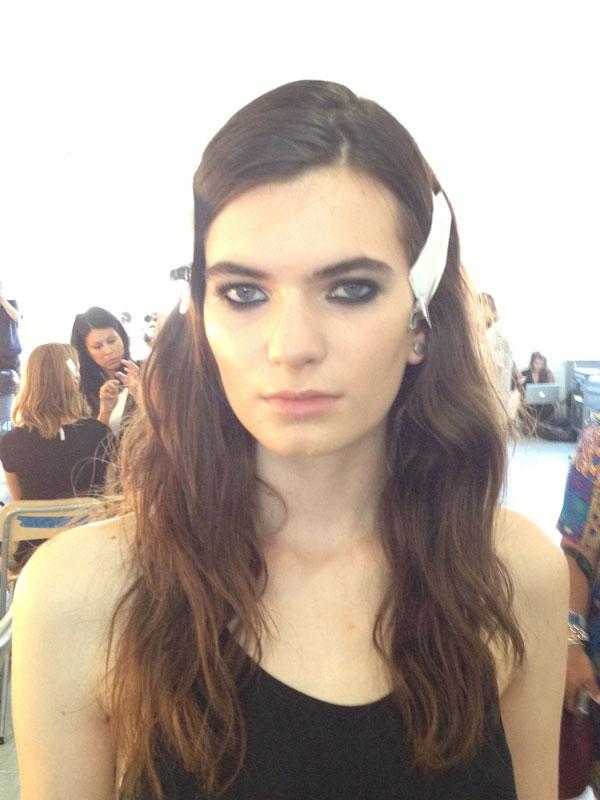 You know that phrase "No one is perfect?" Let's take it to your hair, ease up, and let the locks free. The beauty look behind-the-scenes at Rebecca Taylor's Spring 2014 runway show was all about the "unstructured" wave.
Photos: The Best-Dressed Stars This Week
"As we started doing the hair, it evolved to this idea where this girl would be in front of the mirror doing her own hair—rather than being very perfect in the setting and how we manage the hair. It should be random," says hairstylist Rutger who created the looks using Oribe Hair Care products.
Article continues below advertisement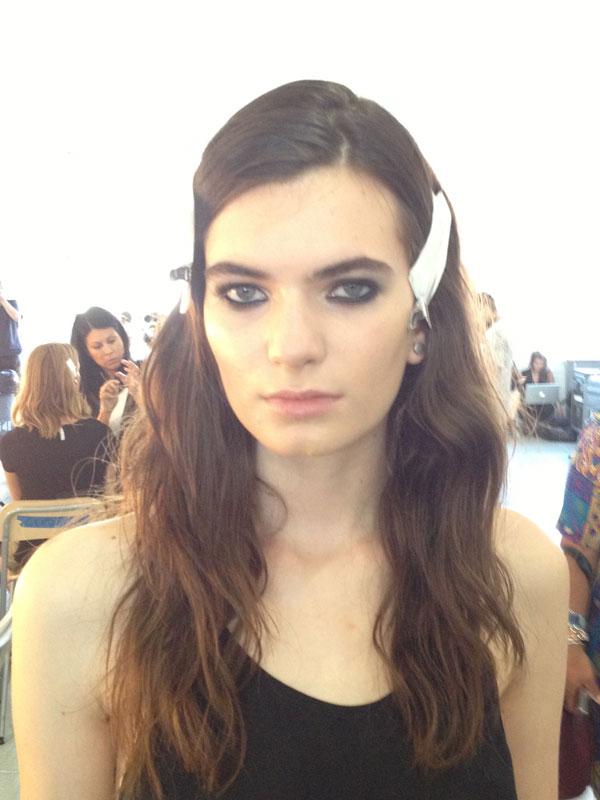 MORE ON:
New York Fashion Week
Wanna give it a try? Check out this how-to!
Start by spraying the Oribe Foundation Mist in your hair. This will add texture to your hair. Your strands should be at a center part.
"Obviously grunge is really silky and sleek. We definitely wanted the hair to look stringy, but not too shiny. It's a balancing act, but we decided to end somewhere in the middle," says hairstylist Rutger
Next, separate large sections of your hair and wrap them around a one-inch curling iron or wand. This will add the shape to your strands. Rutger says you can also play with it a bit, alternating with a straightener until you get the texture you want.
Take Oribe's Dry Texturizing Spray and apply at your roots.
Break up your hair even more by putting a little of the Smooth Style Serum on your fingers and running your hands through.
Finish off with a little spray of the Après Beach Wave and Shine Spray.
Rutger says that depending on how fast you use the hotter hair tools, this look should take about 15 minutes. And here's one last tip from the expert!
OK! News: Nigel Barker Talks About Rebecca Taylor's Designer Collections and the New Season of The Face