STYLE
Jamie Chung on Her Favorite TV Show for Fashion Inspiration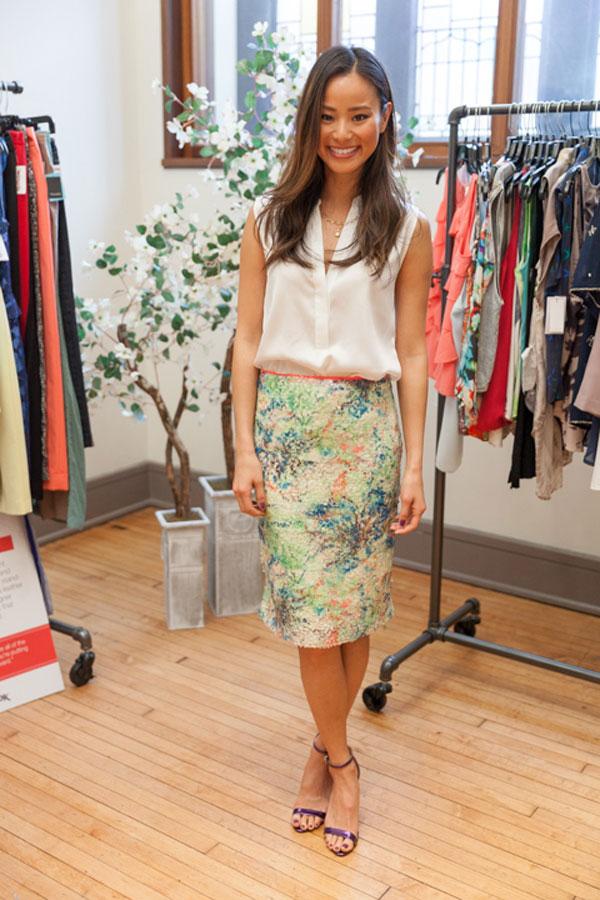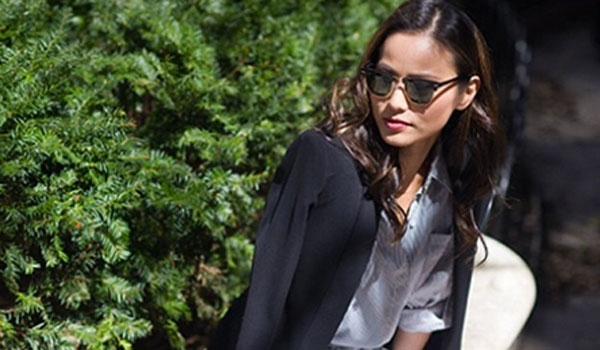 Whether it's corduroy overalls or that floral frock with intense shoulder pads, we all have those vintage keepsake garments we associate with different times of our lives—some ages have better sartorial influence than others. But the relatable celebrity style icon and actress Jamie Chung has little to be embarrassed of when it comes to her fashion evolution. After chatting with the star about the high quality designer clothes you can find at T.J. Maxx (and how the store influences her personal dressing habits now!), we learned that Jamie has always been on top of (and created her own) trends. No wonder she's become a source of inspiration for so many budding fashionistas.
Article continues below advertisement
Check out our Q&A with Jamie Chung to learn about the pop culture icon she turns to for style advice (you may be familiar with the New Yorker), how she cleans out her closet for spring, and more.
OK! Magazine: T.J. Maxx is a great place to shop throughout your personal style evolution. We are interested in what clothes you associate with certain times with your life. So if we say an age or grade, can you say what clothes you think of?
Article continues below advertisement
OK!: 10th grade.
JC: Lots of shorts—like short-shorts.
OK!: Freshman year of college
JC: The handkerchief top. Why won't it die?
OK!: 25
JC: Statement pieces. I would invest in a really nice handbag or a really nice scarf or necklace.
OK!: 30
JC: Pencil skirts.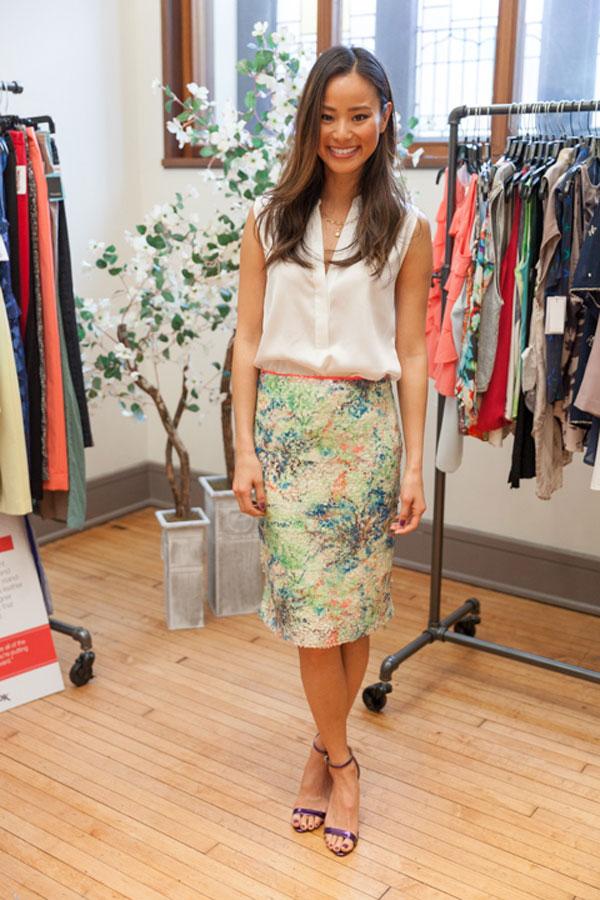 OK!: We all shop in different ways. How do you streamline your thoughts in T.J. Maxx and shop for a specific look? What are your steps?
JC: I like to see every single thing that's going on. I literally spend three hours in the store. What's great is that it's branded in a really great way, so the signs are super clear. If you're just looking for pants, go to the pants section. Find your pants and then, work your outfit from there. If you're not looking for a specific item, peruse the store and check out whatever catches your eye. For me, it was a skirt. I found the shoes afterwards, I found a top that matched, and I found the jewelry afterwards. Go for the statement piece item that catches your eye.
Article continues below advertisement
OK!: What movies or TV shows do you find style inspiration out of?
JC: Sex and the City. It's still relevant. I can literally watch the reruns and I'm like, "That's still awesome." It's all about the inspiration. I love that each character had their own sense of style. It was so drastically obvious.
OK!: What is the one thing in your closet that you're currently obsessed with?
JC: The midi skirt—pockets, it's flared. It's so ladylike. It's amazing. You can wear it with flats, sandals, and heels. I literally have it in like black, yellow, pink.
OK!: Who are your style icons right now?
JC: Carrie Bradshaw. That's a fictitious character. Olivia Palermo. I really love her style. I really do. I love Lupita Nyong'o. I love all her red carpet looks. And she's another one that's big on color. I met her the other day and was literally like star struck. She's so beautiful and so cool. Miranda Kerr is killing it.
WATCH: Cynthia Bailey on the ONE Thing She Wants From NeNe Leakes!
What do you think about Jamie's style age association game? Do you have similar answers? Tweet @OKMagazine and leave a comment below.