STYLE
Karl Lagerfeld Appoints Kristen Stewart as the Face of Chanel's Métiers d'Art Campaign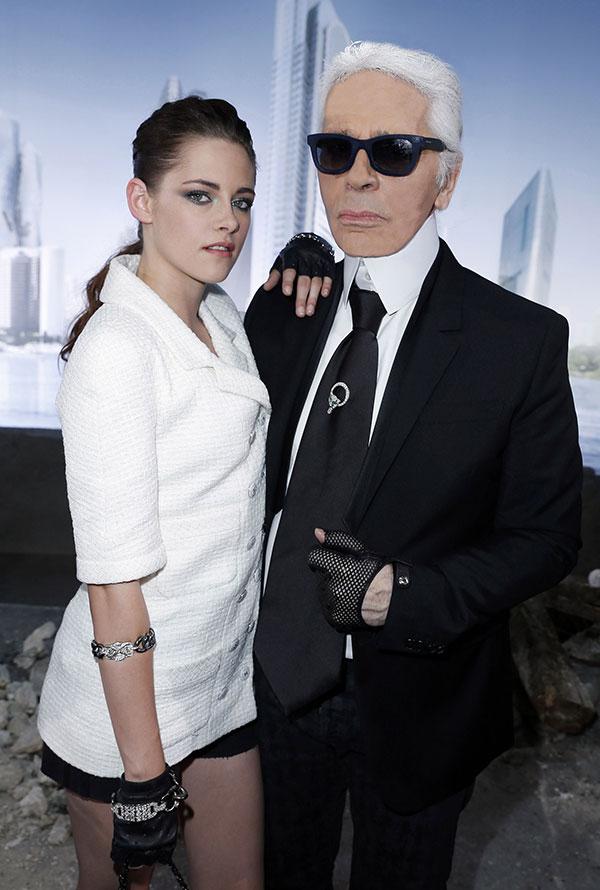 Runway show interior design isn't just the simple matter of raising a platform in Lincoln Center and letting the models parade down it in the clothes, at least not for Chanel.
In an arena similar to what you'd think was a derby in Dallas, Texas, Karl Lagerfeld presented his 2013/2014 Métiers d'Art collection, with models decked out in what seems to be western-inspired dresses, signature Chanel cropped tweed jackets, full tulle, denim, and prairie-like silhouettes.
Article continues below advertisement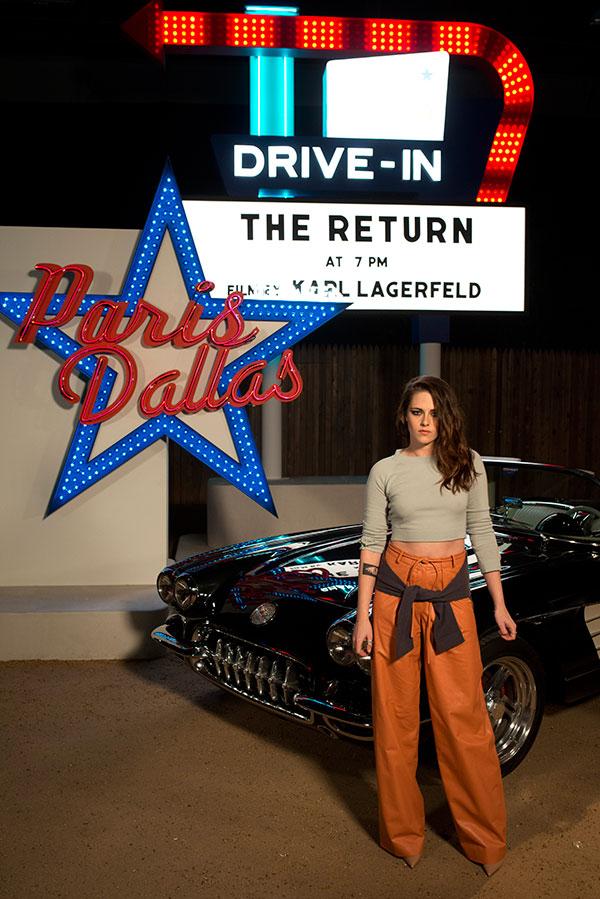 Kristen is Chanel, Robert is Dior, and what's next? Does our friend Taylor (the other member of the Twilight love triangle) have a campaign yet?
Are you happy Kristen Stewart is the face of this campaign? Tweet @OKMagazine and leave a comment below.