STYLE
Kate Mara's Dramatic Eye Makeup Look Explained—Note: You'll Need Some Shadow!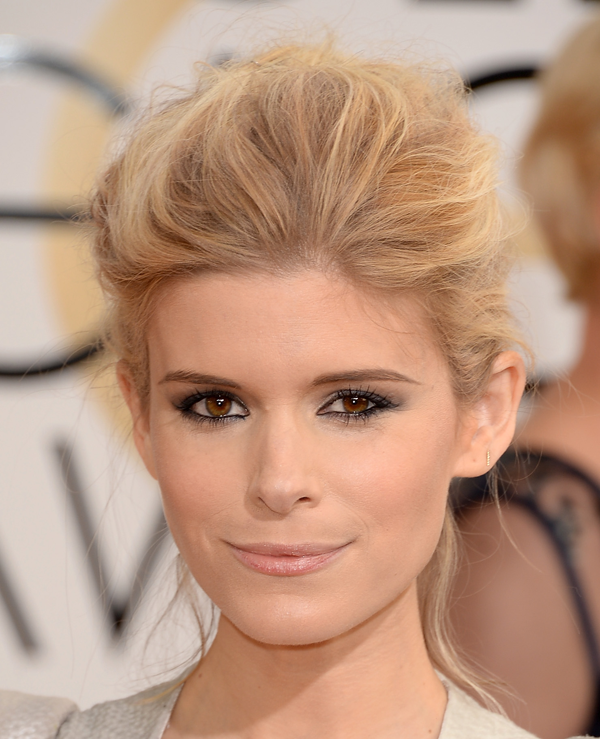 "Luminous and glowing." The two adjectives that Kate Mara's makeup artist Coleen Campbell-Olwell took into mind when drawing on her dramatic eyeliner, blended with sultry shadows. The contrast won us over, and yes, we're locked on what should be your next date night look. Wanna know how to blend this sexy, smudge-free eye makeup equation yourself? Follow Coleen's steps below!
Face:
Note: Coleen says this product preps the eyes for the application of concealer.
Article continues below advertisement
Mix Chanel Foundation with 1-2 drops of Orlane's Morning Recovery Concentrate. Apply this with a sponge.
Contour the cheeks with Orlane Bronzer in a swirling motion with a brush. Add more color with a soft rose blush on the apples of your cheeks.
Get Allison Williams' Shiny Golden Globes Locks
Eyes:
Note: Coleen says this stuff gives great depth!
Highlight eyes and cheekbones with Highlight Care Brush.
Lips:
Blot on a pretty, subtle balm.
What do you think of Kate's makeup? How did the steps work for you at home? Tweet @OKMagazine and leave a comment below.