STYLE
Major Fashion News: Sarah Jessica Parker Will Design a Shoe Collection!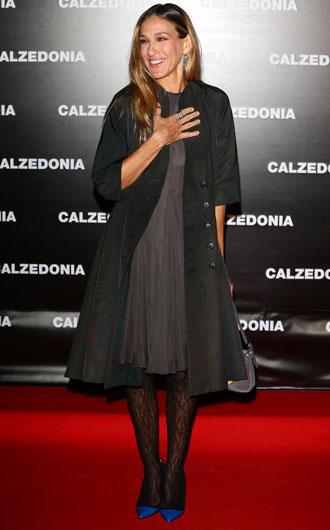 You won't have to click your designer Manolo Blahnik heels together three times for this wish to come true! What we're about to tell you is already a fact. No wishes needed. Sarah Jessica Parker will be designing a shoe collection with the CEO of Manolo Blahnik. Can we pause for a quick second to just round up what all of this means? We'll break it down.
Article continues below advertisement
Vogue reports that Sarah Jessica Parker, who used to play certified shoe-queen Carrie Bradshaw, will be creating a line with the shoe king, Manolo Blahnik. This is the elite footwear biz. The celeb told Vogue that the self-named (yes, she's calling it SJP) shoe collection has been "expected" of her because of her role as Carrie. Expected or not, it's a fabulous idea.
Would you wear a pair of SJP shoes? Tweet @OKMagazine and leave a comment below.