STYLE
Naughty or Nice? Britney Spears Reveals Two New Fantasy-Spinoff Fragrances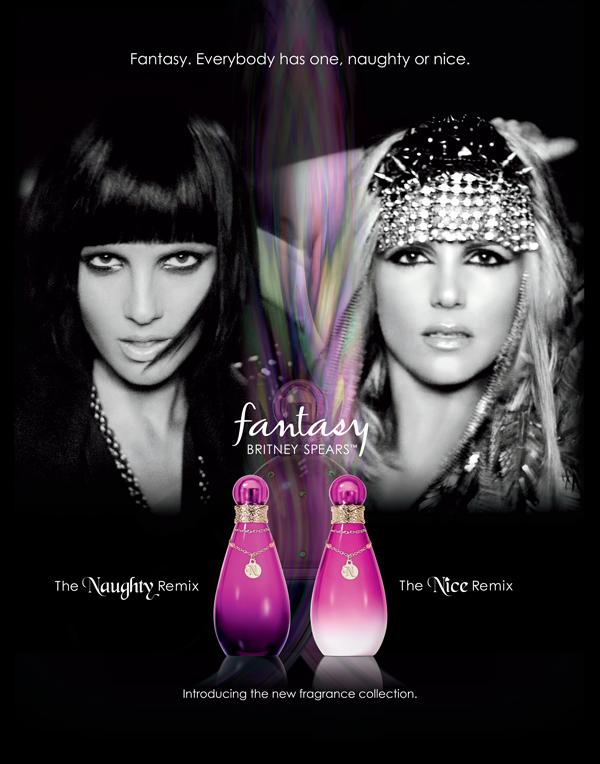 If you can't decide if you're angelic in nature or not, how scent factors into that toss-up won't necessarily be a program. Britney Spears' Fantasy fragrance has long been a hit, owning TV commercials with mystic scenes and reviving its role in the perfume community with an anniversary collection only announced this past fall. Now, the singer is giving the celebrated signature scent of many what we could call fraternal twins.
Article continues below advertisement
Britney has unveiled two Fantasy spinoff fragrances, Britney Spears Fantasy the Naughty Remix and Britney Spears Fantasy the Nice Remix. The purple-hued bottles were created by enhancing the notes of the original and splitting them into two completely different smells, otherwise known as the two perfume bottles sitting on either side of your shoulders.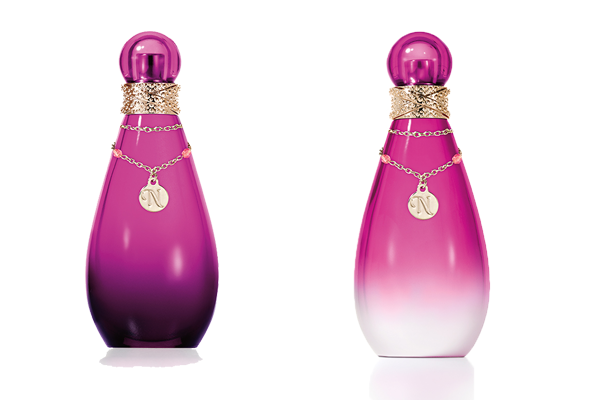 Photos: GIFS of Britney Spears
Don't be fooled—The Naughty Remix fragrance isn't for the evil hearted, but those who prefer an exotic, sensual scent. This concoction includes notes like jasmine petals, white chocolate orchid, and creamy musk. The Nice Remix is all about light, airy florals and fruits, with kiwi being the main base—clearly the beauty gift for the ultimate girly-girl.
When discussing the split, Britney said, "Fantasy is truly an unforgettable scent. Remixing the original notes to create new fantasy scents gives my fans and me more ways of expressing our inner fantasies—whether they're naughty or nice."
Don't know what your own signature scent is? You better pick up both! The fragrances are set to hit shelves in February, just in time for Valentine's Day, and start at $37.50. But one more thing, which girl (the naughty or the nice chick) gets the cutie in Brit's commercial?
Will you pick up one of these bottles? Let's be honest—how many bottles of Fantasy have you gone through in your lifetime? Tweet @OKMagazine and leave a comment below.