STYLE
Nikki Reed Talks V-Day Plans With Husband Paul McDonald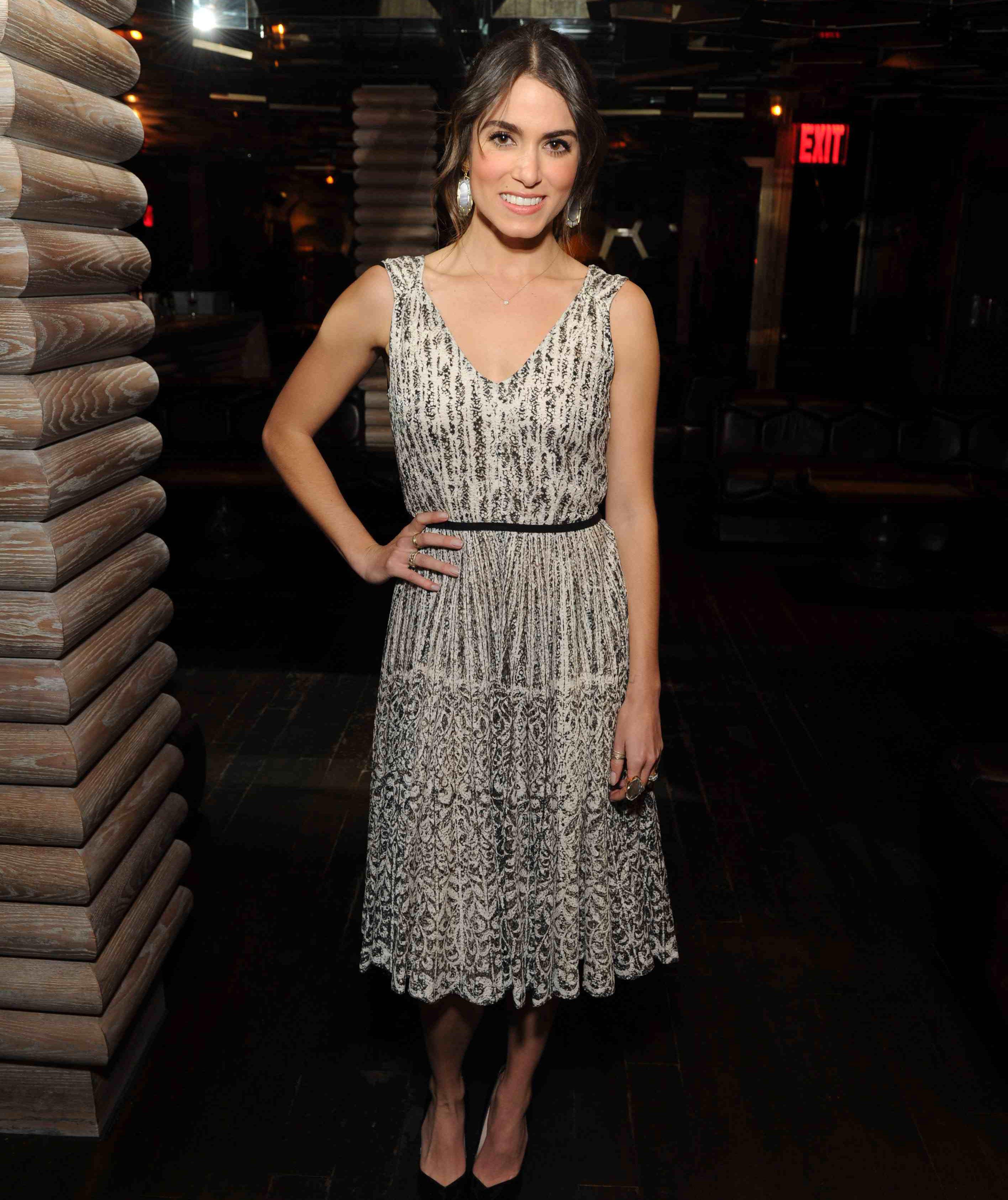 Even though the start of this week was all about Michelle and Barack, I've now decided the only couple worth caring about is Twihard Nikki Reed and her musician hubby Paul McDonald. The adorable twosome performed at an intimate dinner at The Darby hosted by Rent The Runway last night and they could not have been cuter with each other.
RELATED: NIKKI REED LIKES HUSBAND PAUL MCDONALD "MANSCAPED"
Before taking the stage, the American Idol finalist presented his wife with chocolates and roses (the dinner was to celebrate Valentine's Day a bit early, because why not?!) and then proceeded to gush about Nikki's amazing vocal skills to the whole restaurant. Adorable alert! After their acoustic performance together, I caught up with Nikki to discuss their V-Day plans and talk about just how awesome being married really is. Read all below!
Article continues below advertisement
OK!: You look amazing tonight. Who are you wearing?
Nikki Reed: Moschino from RentTheRunway.com.
OK!: That was an incredible performance and you seemed so natural on stage!
NK: I'm so new at this, you have no idea! It's only because Paul was there, if Paul wasn't there I would fall apart. The reason why we sing together and look at each other is because that's what keeps it together. people always say you should sing for the audience, but I'm not singing for them, I'm singing for Paul!
OK!: Do you have any pre-performance rituals?
NK: I've been doing things to warm up so I'm not as nervous. I run up and down the stairs and I do jumping jacks. Most people drink to feel warm, but because I don't really drink that doesn't work for me.
OK!: So since we're at this awesome pre-Valentine's Day dinner, what are your actual plans with Paul for the big day?
NK: We're going to the St. Regis in Aspen.
Article continues below advertisement
OK!: Cute! Love a little winter wonderland getaway. Do you ski?
NK: I'm not good, but I ski. Paul and I do the green slopes.
OK!: Are you a total girly-girl when it comes to V-Day?
NK: Before Paul I rarely experienced Valentine's Day as far as dates go—my Valentine was always my Dad. He writes me a card every year asking me to be his Valentine and he buys me flowers and takes me to dinner. Now that Paul and I are married, the day has new meaning. It feels romantic.
OK!: Lastly, we have to talk beauty. You always do such a great bold lip. Do you have a favorite brand of lipstick?
NK: Nars!
Do you love Paul and Nikki as much as we do? Sound off below and check out our Instagram account (@ok_mag) to see more pics from the fun night!