NEWS
Red Carpet Confidential: Nikki Reed Prefers Hubby Paul McDonald To Be "Manscaped"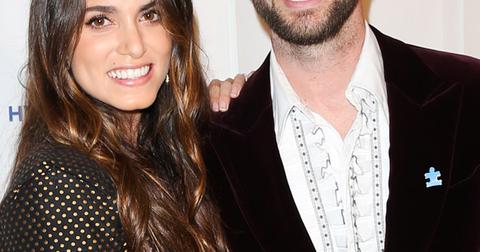 Twilight beauty Nikki Reed's hubby Paul McDonald has almost never been photographed without a beard since he shot to fame on American Idol in 2011.
Still, it's not necessarily a look she loves.
"When it comes to stubble, I would go with no-stubble because it's much nicer to touch, but laughs obviously my husband rocks a beard sometimes," the actress, 24, tells me Wednesday during Gillette's Kiss and Tell Live Experiment in NYC. "A nice, well-groomed beard is also OK."
Article continues below advertisement
The couple, who wed in 2011, also look out for each other's needs by keeping their romance fresh. One facet of their relationship is making beautiful music together. The duo hopes to release a full-length album later this year.
"It's pretty easy to keep things exciting with him and I because there's so much fun travel," she says. "It feels romantic when we're sent off to all these cool, remote little cities all around the world to promote the film or tour and do music stuff, so I feel like the romance is kept alive through all the things we get to do together, supporting each other's work."
Article continues below advertisement
She continues, "We did a fun tour together in Scotland and Ireland. We got to sing for a lot of people there. We always take a moment to explore the towns and cities that we're in — even if it's just for 24 hours, we like to go have a romantic dinner at the recommended restaurants in the city."
OK! GALLERY: TWILIGHT STARS NIKKI REED AND KELLAN LUTZ MEET FANS AT BREAKING DAWN ­– PART 2 PHOTO CALL
Just last week, her pal and Thirteen costar, Evan Rachel Wood, announced she is expecting a baby with hubby Jamie Bell.
COMING SOON! Want To Keep Up On All The Celebrity News? Sign Up For Our Newsletter HERE!