STYLE
OK! Exclusive: Shaunie O'Neal On Her New Jewelry Line, "Forever Shaunie"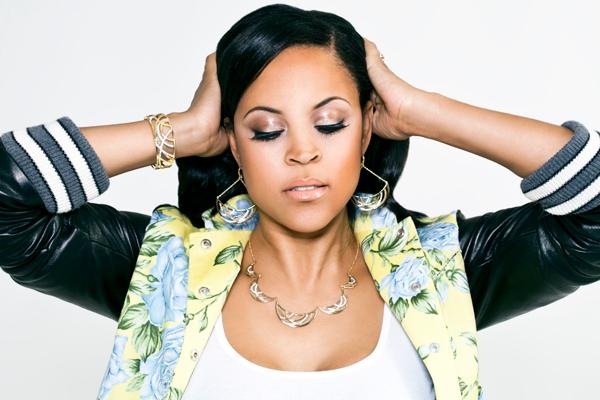 Basketball Wives Creator and Executive Producer Shaunie O'Neal just teamed up with LL Cool J's wife Simone to launch a line of fine jewelry called "Forever Shaunie." See what inspired them to collaborate, which other BW cast mate she would trade accessories with, and how she really feels about this season in our exclusive interview with the business mogul below!
OK!: Why did you decide to collaborate with Simone I. Smith?
Article continues below advertisement
Shaunie O'Neal: Simone is a great friend of mine and we have always adored each other's sense of style. I've loved her jewelry line (Simone I Smith) since she launched and I wear pieces from the collection pretty much every day. So just from having mutual admiration and many conversations about style and inspiration, we decided to collaborate. From that the "Forever Shaunie" capsule collection was created and we really couldn't be happier.
Shoeology With Evelyn Lozada: The Most Famous Movie Shoes!
OK!: What was your inspiration behind the pieces you designed?
SO: I have to give much of the credit to Simone on this one. She was the mastermind behind the creation of "Forever Shaunie"—I collaborated along the way in lending my own style, making suggestions and assisting in every way I could. In the end we came up with a gorgeous collection of earrings, necklaces, bracelets, and rings—all of which are reflective of our style. Each piece is made of intertwining 18KT gold over sterling silver with the finest Austrian crystals. We really want women to feel confident both inside and out when they wear these pieces and it's great for them to know that they are making a difference since a portion of all sales go to the American Cancer Society. Simone is a 9-year cancer survivor and I lost someone very close to me to the disease, so that was always a really important aspect of this collection for us.
Article continues below advertisement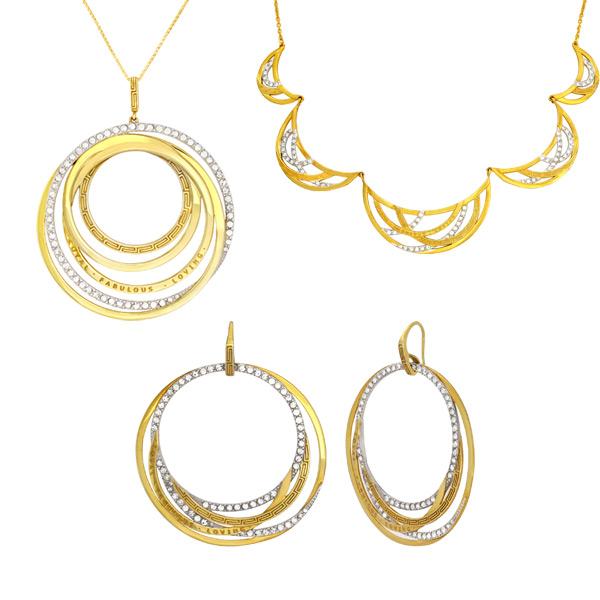 OK!: What's your favorite piece of jewelry you've ever bought yourself? And ever received as a gift?
SO: My favorite piece of jewelry I have ever bought would have to be a necklace by Miami-based designer, Phillips Frankel. The necklace represents each of my 5 children, consisting of 5 small gold plates engraved with my children's names. My favorite piece of jewelry I have ever received would have to be this stunning diamond tennis bracelet that I only wear on really special occasions.
5 Surprising Truths About Basketball Wives Star Evelyn Lozada
OK!: If you could trade jewelry collections with anyone on the show who would it be?
SO: Tasha Marbury. In fact, I would trade anything with her—wardrobe, jewelry–I absolutely love her sense of style.
OK!: How do you choose your accessories to go with your outfits?
SO: I tend to dress myself based on what looks good and my mood, not based on names.
Article continues below advertisement
OK!: Wat are your favorite jewelry brands?
SO:
1. Simon I. Smith (Of course.)
2. Phillips Frankel (Absolutely love this Miami-based jewelry designer.)
3. Cartier (Who doesn't love Cartier?)
OK!: Which other Basketball wife is the most fun to go shopping with?
SO: Evelyn. We have so much fun when we're together and we're always shopping when we're both in Miami.
Basketball Wives Star Tami Roman's Amazing Weight Loss Secret
OK!: You've been outspoken about wanting to present a more positive show this season—do you think that goal has been met?
SO: Yes. Although viewers have already seen drama this season, nobody is perfect. What's different about this season is how the ladies deal with the drama. Everyone is acting like adults and dealing with it as ladies should. I'm definitely proud of the vast improvement the ladies have made this season; but stay tuned, the drama isn't over and viewers will be shocked to see where/who it comes from!
What do you think of Shaunie's new jewelry line? Would you buy it? Are you a fan of Basketball Wives? Leave a comment below or tweet us your thoughts @OKMagazine!