STYLE
OK! Look of the Day: Ashlee Simpson at the BandFuse: Rock Legends Video Game Launch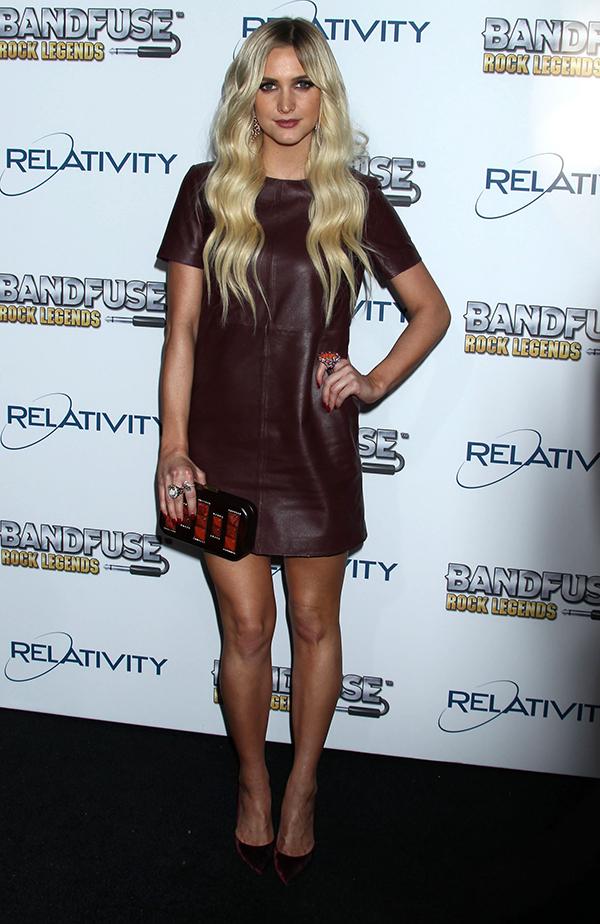 I get so excited every time Ashlee Simpson does an appearance because she looks amazing lately! Although Jess' younger sister may not be on the scene as much these days, the girl can still werk an outfit with the best of them.
OK! Old School: Ashlee Simpson's First Album Was Perfect
Take this burgundy leather dress she wore to the BandFuse: Rock Legends Video Game Launch Event at the House Of Blues in West Hollywood, California yesterday, for example. It's cool, on-trend, shows off her major legs, and color-coordinates with her dark lip, pump, Wendy Yue and Le Vian statement rings and Devi Kroell 'Cobblestone' clutch with semi-precious red stones. So good, on all levels.
Article continues below advertisement