STYLE
OK! Look of the Day: Hailee Steinfeld at the Ender's Game Premiere!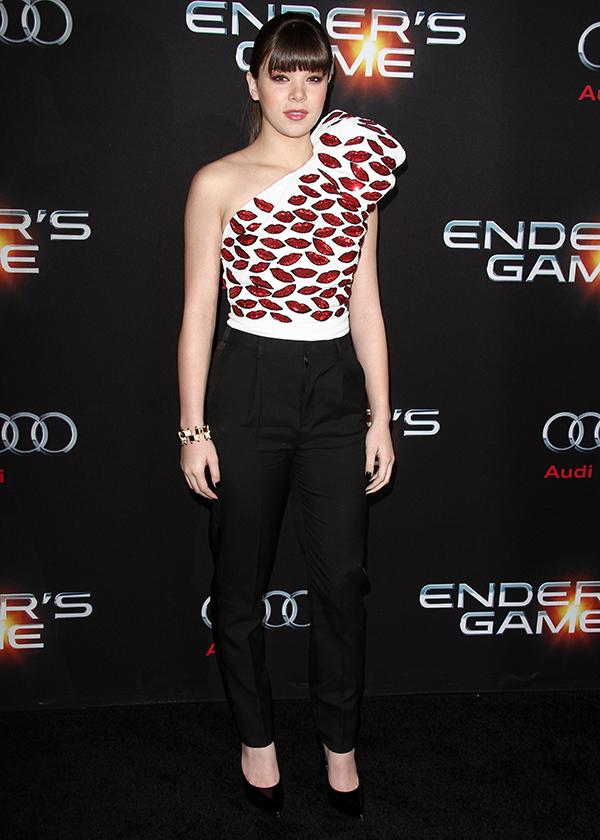 I'm sure there are PLENTY of people out there knocking Hailee Steinfeld's ensemble at the Ender's Game LA premiere last night, but I LIVE for it. Seriously, sequined lips + one major constructed shoulder + skinny black pants? She went there and owned that red carpet.
Get Hailee Steinfeld's Shiny, Sleek Locks
Hailee is wearing head-to-toe Saint Laurent and a W. Britt 18k Gold Plated Big Block Bracelet with Onyx Stones.
Article continues below advertisement