STYLE
OK! Loves: Everything About Mindy Kaling's Americana Outfit and Her Instagram in General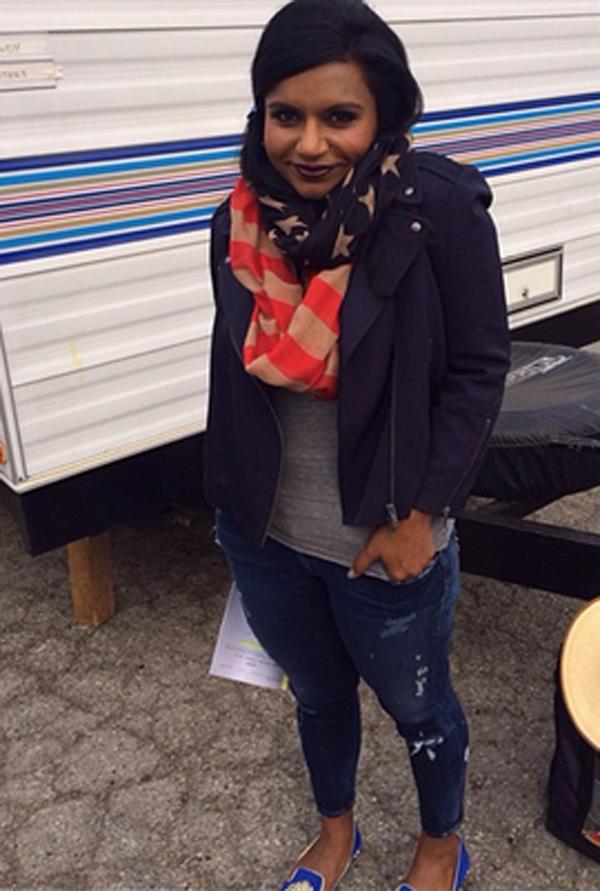 Thanks to Dr. Lahiri's pastor boyfriend turned DJ wannabe, I met my favorite red leather jacket I ever did see. Actually, I met a lot of my favorite outfit combinations. When the The Mindy Project launched last year, I expected to laugh for 30 minutes straight and maybe learn how to better decorate my bedroom—it needs some work. And I hoped, if Mindy's character was absolutely anything like The Office's Kelly Kapoor, she'd have a stylish eye.
Article continues below advertisement
After a few episodes, I learned that LOLing every five seconds may get sorta annoying to those not watching the show and that Mindy is on her fashion game. Girl can dress, and, as it turns out, she's quite the Instagram stylist inspirational. That's right, Mindy. I'm expecting more #OOTD hashtags from you!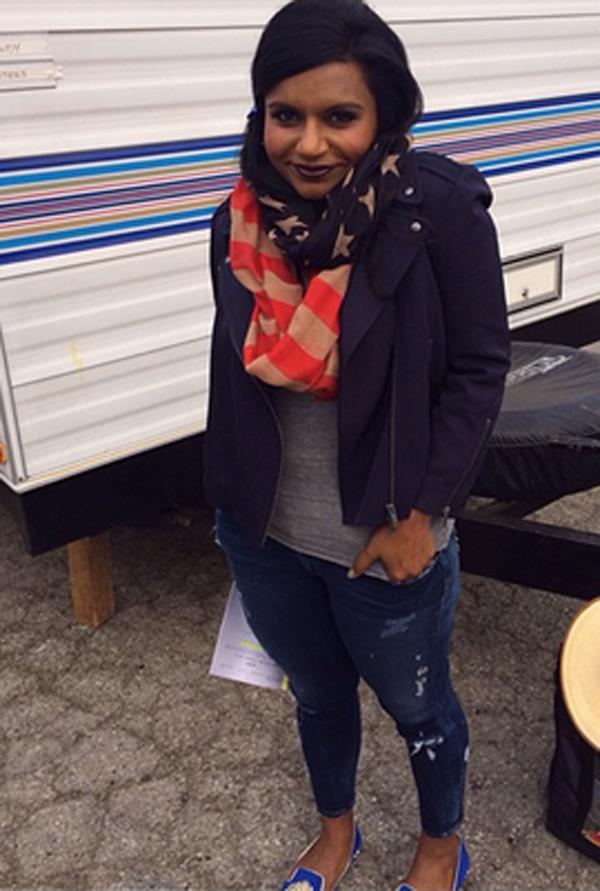 Photos: Kim Kardashian's Beauty Transformation
This Americana sensation is what I'd like to wear all year long, every day, for the rest of my life. The combination of the dark wash skinnies, navy blue moto blazer, and cobalt blue velvet loafers make the ensemble one that you can get away with rocking at the office. It's also a perfect Saturday morning go-to for when you're trying to quickly leave the house for a brunch filled with eggs benedict and mimosas. I mean, really. Her skinnies are actually made by GoldSign and are a staple I'd highly suggest investing in.
OK! News: Read All Our The Mindy Project Cast Interviews Here!
So then I obviously scrolled through her Insta newsfeed and figured out that she likes to take pictures of her manicures and (um, did you read my bio? That's like my favorite thing to do) and snap photos of her fave fashion finds. Again, samsies.
Now that I've professed my adoration for this adorbs outfit, I'm on the quest to recreate it. It's that simple.
What do you think of this outfit? What about Mindy's instagram? Tweet @OKMagazine and leave a comment below.