STYLE
OK! Loves: Heidi Klum's Black Suede Booties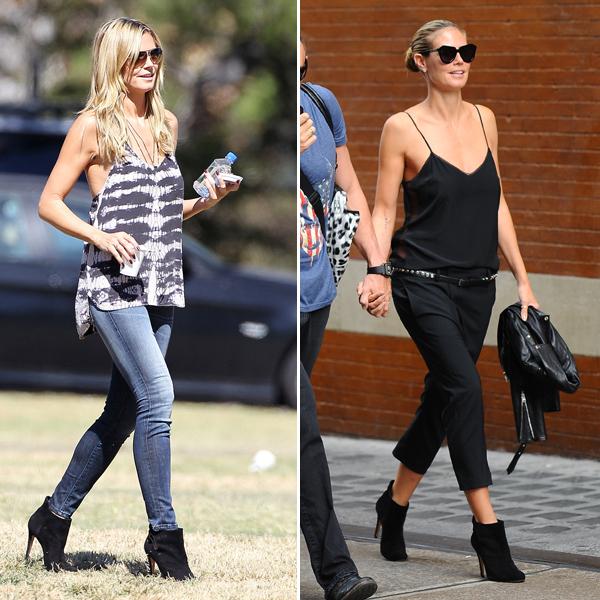 Last year, after months and months of denying every pair of black booties I came into contact with, I finally found my first pair of to-die-for ankle boots. When purchasing my leather, semi-platform gems with exposed stitching, I thought the search would be over for at least a few years. I mean, I was IN LOVE with these shoes enough to Instagram and tweet my emotions.
That shoe satisfaction ended as soon as I figured out I was sans of suede. What' a girl to do? Well, for starters, a girl fawning over booties should stare at the footwear choices of the gorgeous Heidi Klum.
Article continues below advertisement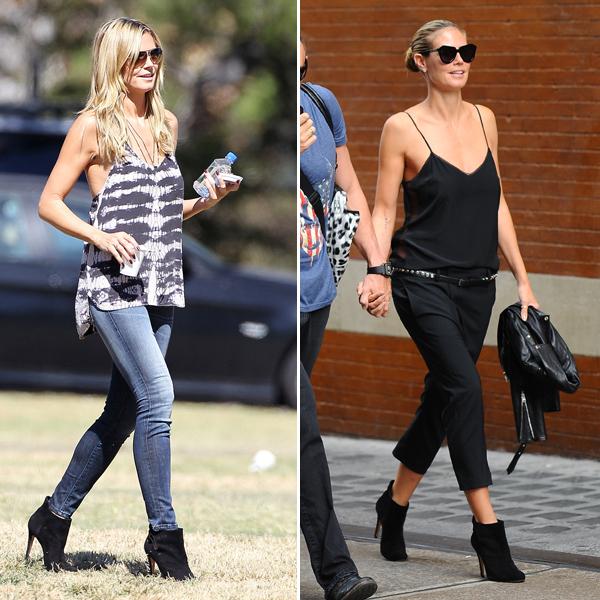 The model turned ultra-hip TV personality has been favoring a pair of Sarah Flint Crawford black suede booties that take my breath away. Not only are they neutral and extremely flattering to the foot and leg, the stiletto heel really amps up how versatile they are. If I have to bet, you probably have more clothes than shoes, and these babies would help you create even more outfits out of your existing wardrobe.