NEWS
Red Carpet Confidential: Why Heidi Klum Doesn't Let Her Kids Watch TV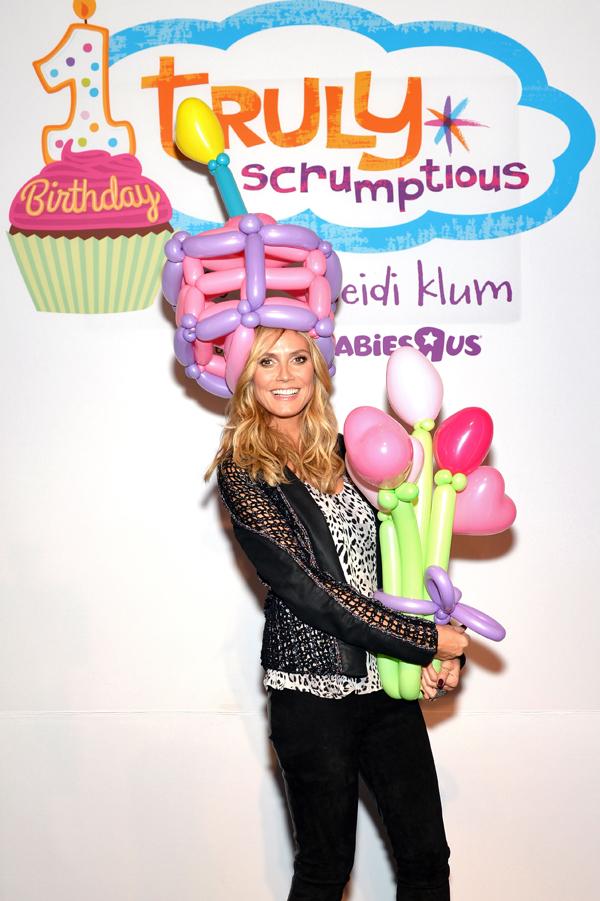 Heidi Klum is determined to make her kids independent.
The America's Got Talent judge and Project Runway host, 43, is a single mom to Leni (pronounced Lainie), 9, Henry, 8, Johan, 6, and Lou, who turns four tomorrow.
OK! Exclusive: First Look at Project Runway All Stars Season 3
Heidi was more than happy to talk about her parenting procedures during her Truly Scrumptious Babies R Us fashion show at Kids Fashion Week in NYC. During the show, a music-box rendition of Aerosmith's Don't Wanna Miss A Thing and Icona Pop's I Don't Care played as kids decked out in adorable clothes, like a rainbow-colored faux fur jacket, gold lame coat and elf pajamas, strutted their stuff. Many of the kids wore balloon hats and face paint. So cute!
Article continues below advertisement
As for Heidi's own kids?
"They don't watch a lot of television," the supermodel admits. "I'm old-fashioned, and I feel like technology ran away with everything. I don't believe in setting your kids in front of something, always. I think that they have to do things with their hands and they have to get dirty, and they should be outside, play with the dogs, or think of something to do."
Heidi believes that getting out of the house opens horizons.
"I don't think it's good to always think for them," she says. "When I grew up, I was outside, and you think about what you're going to do, and sometimes it takes a while to figure out what you want to do."
What do Heidi's kids want to be when they grow up?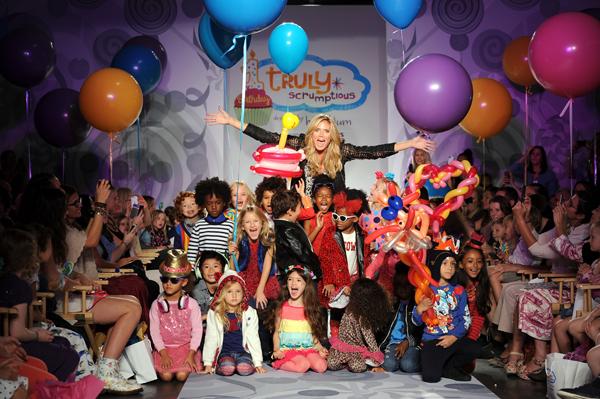 "I haven't pushed them into the modeling world," she says. "I'm quite happy that they haven't asked me to do this. Not that I have anything against it, but because I'm in it, I know a lot about it. They have different interests."
Article continues below advertisement
OK! Exclusive: 5 Things We Learned from the Project Runway Show at Fashion Week
She adds, "My daughter Leni is here today. She's excited to be at a fashion show. I flew with her here this morning from L.A. She wants to do something with animals. She loves animals, and she wants to help animals."
With four growing children, two television shows and many successful business ventures, how does she do it all?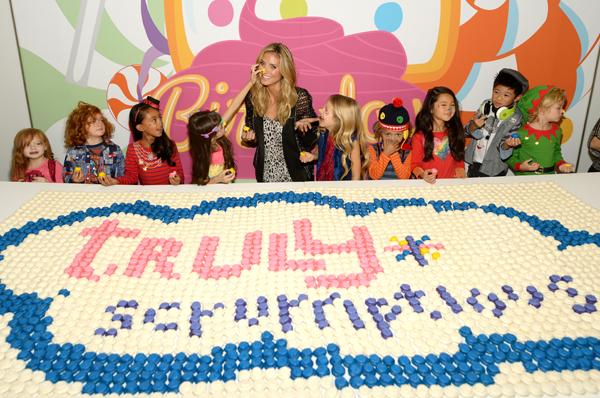 "If you love what you do, you'll always find the time," she says. "And then also, you don't need a lot of time. I don't sit at home and wrack my brain, like 'oh my gosh, I have to come up with something.' They can't keep up with the ideas that I have! Sometimes I'll see someone walking down the street, and I have to take a photo of a certain something that they have going on, that is a new brand or something that I see in Europe someone wear."
She adds, "I saw this one girl wearing a hoodie with the shoulders cut out. It was so cool! Maybe years down the line, I'll incorporate it."
OK! News: How to Get Heidi Klum's Legs
Do you agree with Heidi's parenting tactics? What advice would you give working moms like Heidi? Tweet us @OKMagazine.