STYLE
OK! Loves: Jonathan Adler's Colorful and Chic Bath and Body Collection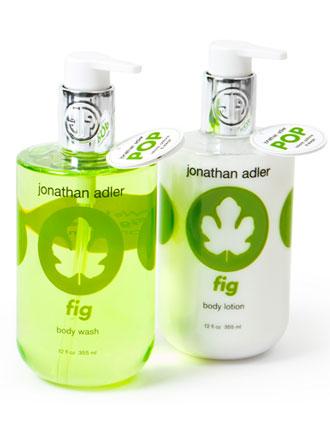 If I ever had the chance to redo my entire bedroom, Jonathan Adler would be my go-to source for chic home interiors. Everything in the store is so youthful, fun, and versatile. I'm kind of a newbie when it comes to home decorating, so any store that conjures up interior inspiration is a gold mine for me. Jonathan Adler is Exhibit A.
But did you know that Jonathan Adler isn't just about furniture, frames, and all that beautiful jazz? The brand actually launched a bath and body collection. And if there's one thing I do know about, it's cosmetics. This stuff is worth looking into, especially if you want to give your bathroom a mini-makeover that's totally doable.
Article continues below advertisement
The brand's beauty collection is composed of lotions and washes in distinctive scents and vivid, summer-y colors. You'll actually want to keep your products out for all your guests to see, as the containers take the shape of Adler's famous Pop candles. Who wants to show off a regular bar of soap?
Photos: Celeb Pics From Inside Kim Kardashian's Baby Shower
I personally love that the collection includes a fig scent. I spent my summers picking the delicious fruit off of my grandmother's tree, so I appreciate the inclusion. The new collection is also sold in sweet grapefruit and tomato scents.
Would you try out this collection? What's your favorite soap scent? Tweet @OKMagazine and leave a comment below!