STYLE
OK! Obsessed: What's Not to Love About Mindy Kaling's $72 Leather Jacket?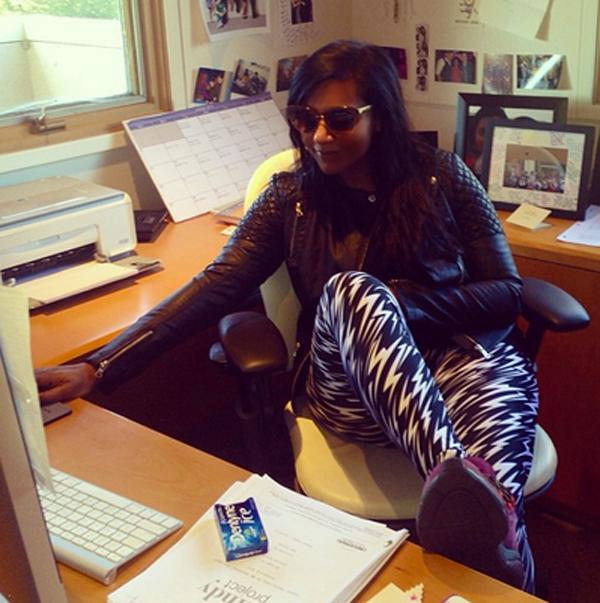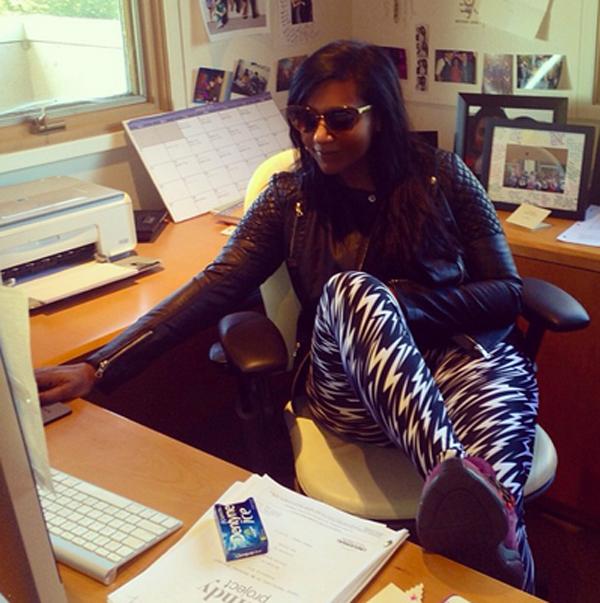 And just like a strike of lightening, Mindy Kaling is back on our style radar. Fitting considering she's wearing leggings that display the Harry Potter-esque shape, eh? Despite the fact that we're wondering why she's doing computer work with her stunner shades on, (does Anna Wintour even do that?) Mindy kills it yet again and brings our attention to a wardrobe staple with a little quilted flair.
Who says you can't flaunt your faux-leather goods with a pair of purple running sneakers? When you've got a jacket that only retails for $72, you show that thing off. Mindy's cropped and quilted moto is a I Heart Ronson jacket and can be found at J.C. Penny for under $100. That means if you buy this edgy, dynamite jacket, you can go shopping for that tank to actually put underneath of it. Listen, the item is cute and all, but it needs another shirt to make it appropriate, you know?
Article continues below advertisement