STYLE
OK!'s 'Ask Heather' Advice Column: The 'RHOC' Star Answers Your Mother's Day Q's!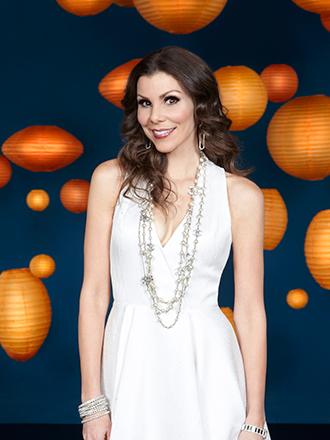 Real Housewives of Orange County star, actress, mother, wife, and entrepreneur Heather Dubrow is dishing her best advice each week in our OK! column: Ask Heather!
Last week Heather solved your relationship queries and this week she's dishing her best advice for Mother's Day in a special column—read on for her pearls of wisdom...
Photos: 20 Hot Real Housewives Fashion Looks!
OK!: What's the best Mother's Day gift you've ever received?
Article continues below advertisement
Heather Dubrow: My four kids—that's the best gift ever. I'm so blessed. It may sound silly, but the four best presents are my kids.
OK!: And what do you like to give to your mom?
For my mother, my aunt (who is like a second mother to me), and my sister, I have my photographer make these little books with funny pictures of the kids and the family members. It's sort of a collage of photos of us. It's a really fun thing because it's something they can throw in their purse or keep in their drawer and if they're missing us, they've got pictures!
News: Heather's Advice on Relationships
OK!: We recently met Terry's mom on the show—what are your ideas for mother-in-law gifts?
HD: The best thing about giving a gift is giving something that you know the other person will want. With that said, I am not a big proponent of giving flowers on Mother's Day. It's not that I don't like flowers, but I like to give something that lasts. So if I do give flowers, I prefer to give a beautiful orchid plant that stays around for a long time. Another thing I love giving is restaurant gift certificates or tickets to a show. It's like giving an evening out, which is so great. There are so many fun experiences you can give to someone.
Article continues below advertisement
OK!: How will you be spending this Mother's Day?
HD: I'm going to spend the morning with the kids at the house and then we're having lunch at one of my favorite restaurants with the whole family that's in town. Then, we're going to come home and put the baby down for a nap and I'm taking myself for a massage. I figure I have my beautiful day with my family and then some alone time in the afternoon. After I put the kids to bed, Terry will usually take me out and the two of us will do a quick sushi meal and just have a little alone time.