STYLE
OK!'s Diet Confessions With Angela Lindvall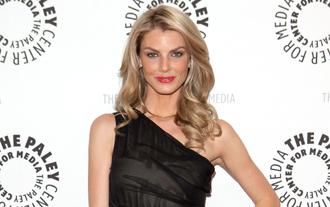 Angela Lindvall, host of Project Runway: All Stars on Lifetime TV, shared her diet confessions with OK! recently. Now that the finale has aired, we hope Angela is celebrating!
OK!'S DIET CONFESSIONS WITH TIA CARRERE
My Eating Habits in One Word
"Organic."
Healthiest Thing I've Eaten All Week
"I eat super salads with organic ingredients that include fresh fruits and whole grains."
Last Time I Felt Guilty About Something I Ate
Article continues below advertisement
"Don't feel guilty. That just makes it two bads!"
OK!'S DIET CONFESSION WITH KELLIE PICKLER
Last Time I Skipped a Meal
"Today. I was running around and missed lunch and almost fainted."
Least Healthy Thing I've Eaten All Week
"A glass of wine with dinner."
My Last Feast on Earth
"I would indulge in pasta, cake, wine and french fries! I'd probably die from it!"