STYLE
Orange Is the New Black Costume Designer Jenn Rogien on the Art of Creating a Character's Wardrobe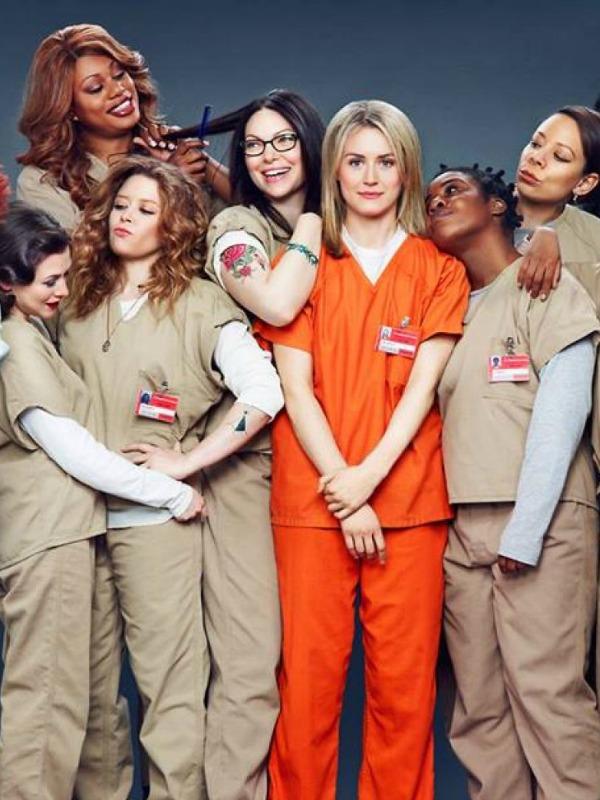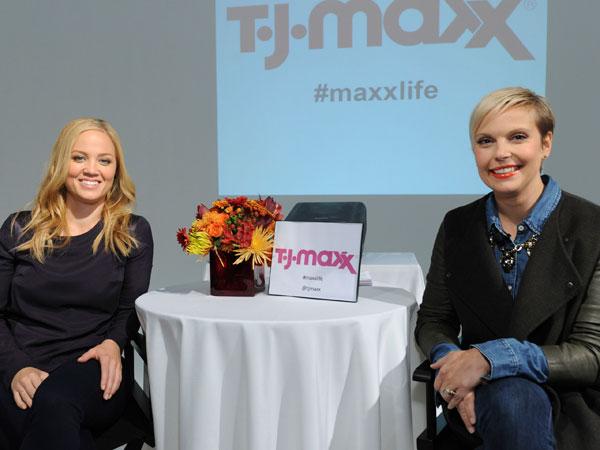 Whether she's figuring out how to style the OITNB cast in identical prison uniforms that still speak to each of them individually or dressing up Hannah in her sometimes not-so-sartorially on-trend outfits, costume designer extraordinaire Jenn Rogien knows that a character's wardrobe is more than vital in expressing their personalities, thoughts, beliefs, and futures. It's basically a storytelling necessity that we all use in our everyday lives. We caught up with Jenn to get the scoop on what really goes into creating a costume at an interactive T.J. Maxx event. Check out what she has to say about the process and using T.J Maxx to build your own wardrobe below.
Article continues below advertisement
OK!: How far back do you want to know about your character before you start dressing them? How far is too far?
Jenn Rogien: For me, more information is more knowledge and more informed choices that I can make. I don't want to know necessarily what's going to happen in the future unless it's going to directly impact the choices I'm making now. I've had it sometimes work out where I'm like, "I didn't expect that to happen. I would have dressed them differently had I known," but never in a way that I've regretted a look that we've established for the character based on the information that we had. So in terms of their back story, there's no such thing as too much information, but I don't necessarily want to know the outcome.
PHOTOS: Kim Kardashian and North West Land in London!
OK!: Have you ever had to ask a writer a question that wasn't on the script?
JR: All the time. Some characters are written with incredibly specific and complete descriptions and some characters, it's just their dialogue and they have few lines and there is almost no information on the page. So I'll ask, "what do you see for this character?" Sometimes I can take a lot away from the casting—the age of the actor, their look, whether it's a man or a woman. That can really inform those choices. But if I don't know, I'll ask.
Article continues below advertisement
OK!: In the case of Orange Is the New Black, where the characters are wearing prison uniforms, is there tailoring involved? Do you tailor characters' clothes in general?
JR: I tailor everything all the time. It's actually one of the biggest resources that I have. First is the shopping, finding a great resource that has amazing pieces that I can pick out—that perfect thing for that character. The second thing is tailoring. I've talked about it on Girls. We've altered things to potentially make it look not as good as they did on the hanger. In my life, tailoring is very important. I constantly take advantage of the fact that I have that resource. There's something really successful about altering the sleeves of a coat, and if the shoulders fit, the whole coat fits—even if it's oversized.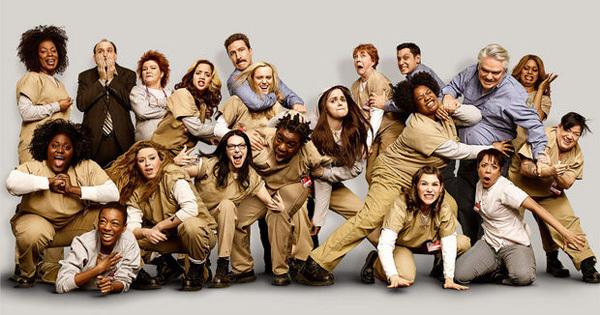 PHOTOS: Cara Delevingne Shows Sexy Side in Naked John Hardy Campaign
OK!: Is it hard to tailor something wrong?
JR: It has to do with looking at the overall look and messing with the proportions and messing with the fit. Sometimes it's about raising the waistline of the garment to not hit the actor at their actual waistline so that the fit is off. In terms of the actual technical ability, it's still an alteration. It's all about how I can use that to tell the story.
Article continues below advertisement
OK!: When you have all your outfits together and all the girls are in the scene, do you ever have a moment where you realize the overall look isn't working?
JR: I actually have what I call a show line where I pull any show that I'm on, any episode, and everything gets pulled so I can see all the colors, look at the characters that are in a scene together. Sometimes I end up changing because I don't like how the composite is going to look.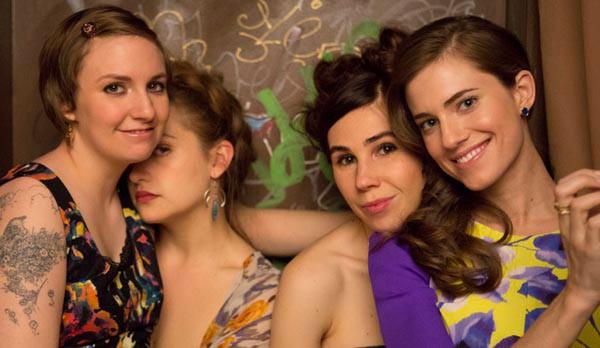 PHOTOS: We See London, We See France, We See These Celebs in Their Underpants
OK!: Tell me about why T.J. Maxx is a good place to go for a woman trying to define her own style story?
JR: Variety. There are so many perfect pieces at T.J. Maxx that will fit within a women's lifestyle or her budget or design atheistic. There's such a range of products that you can try on a million things and see what works for you. We actually do a little bit of that in the fitting room, and there's also a lot of merchandise that ties to what's currently happening in fashion. There is such a diversity of choices that you can find something that tells your story in the same store.
Do you like the costume design on Girls? Do you shop at T.J. Maxx? Tweet @OKMagazine and leave a comment below.