STYLE
The Real Housewives of Miami's Adriana De Moura Spills Her Style Secrets to OK!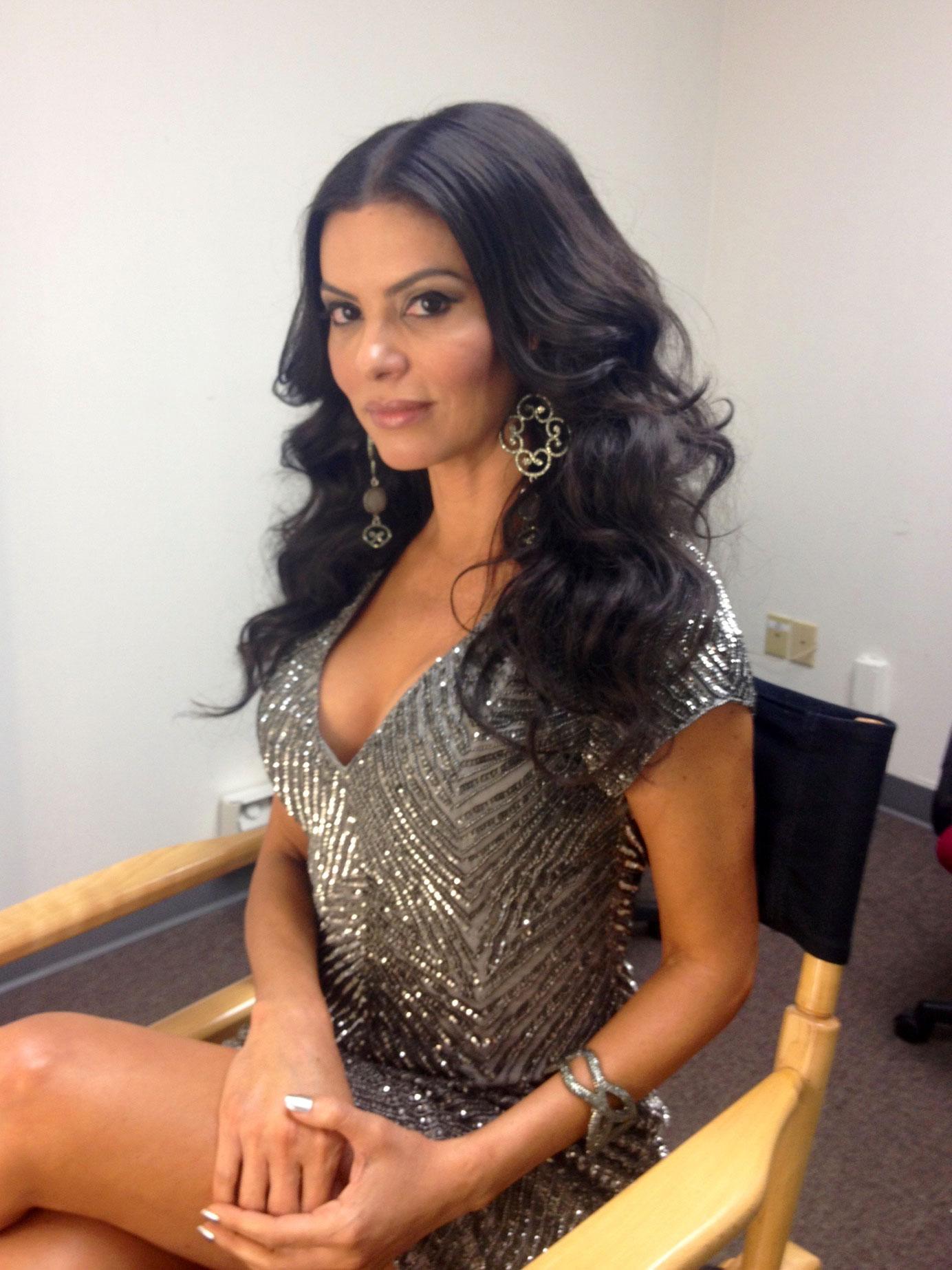 You know her as the sassy Brazilian spitfire with an amazing sense of style on the #RHOM and now Adriana is dishing the deets on where she likes to shop, who her style icons are, and what's in store for part 2 of the reunion!
OK!: Who are your style icons?
Adriana De Moura: Coco Chanel, Jackie O, and Diana Vreeland.
OK!: What was your favorite look that you wore this season?
ADM: The blush Valentino top I wore for one of the interviews—I love the softness of the color with the transparent chiffon ruffles.
Article continues below advertisement
OK!: Where do you like to shop?
ADM: In Miami I usually shop at Bal Harbour Mall and Sak's Fifth Avenue. I also shop at random places for unique pieces that will catch my eye. One of my shopping secrets is Brazil, where they are always ahead because of the opposite seasons and their designers are very avant garde.
RELATED: THE BEST-DRESSED HOUSEWIVES OF 2012!
OK!: Do you shop online?
ADM: Occasionally, I usually go to NET-A-PORTER.com, , and MiuMiu.com.
OK!: Which fashion blogs do you read?
ADM: Lauren Santo Domingo's, Rachel Zoe's, French Elle, and French Vogue.
OK!: What can you tell us about part 2 of the reunion tonight? What will surprise the audience?
ADM: Tonight people will be surprised by the explosive confrontations still going on, with a twist at the end. Watch and see!
OK!: How many pairs of shoes do you own?
ADM: 200+
OK!: How would you describe your style?
MORE ON:
The Real Housewives of Miami
Article continues below advertisement
ADM: Romantic and trendy with a splash of sexy!
OK!: Who are you wearing on the reunion?
ADM: Dress by Parker, shoes by Miu Miu, and amazing earrings by Roni Blanshay. I saw Roni wearing them and knew I had to have them! She is a jewelry designer to watch in 2013—her work is stunning and every piece a work of art, which as an art dealer I can truly appreciate.
OK!: What are your fashion secrets?
Starting with the acceptance that NOBODY is perfect, but there is always some part of your body that is beautiful. So find out what it is and wear something that will bring attention to that. This way you can FEEL beautiful and when you feel beautiful, you look beautiful to others.
OK!: If you could swap closets with any housewife from another show, who would it be?
ADM: Probably Carole Radziwill from the New York Housewives. Love her sense of asthetic, plus we are the same size!
OK!: What's your new year's resolution?
ADM: Seize precious moments with my son (who is growing too fast), meditate every morning, and try not to sweat the small stuff.
Tune in Thursday, January 2nd at 9/8C to catch Adriana and the rest of the ladies in part 2 of the season reunion on Bravo!