STYLE
Seeing Spikes: 7 Pointy Acessories We're Currently Coveting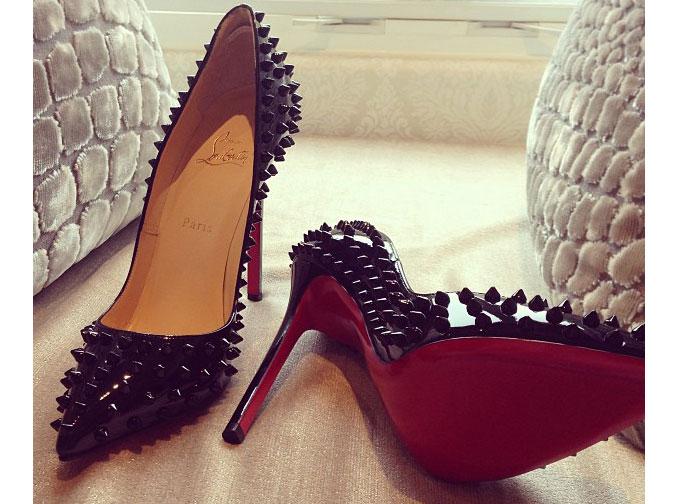 From Kendall's jet-black Loubs (a Christmas present from Khloe) to Miley's gold diamond ear candy, spiked shoes and jewels have been everywhere lately. We've rounded up 7 statement-making styles to say hello to this season.
1. Christian Louboutin Fifi Spiked Heel: If you want to keep up with the Kardashians you're going to need to walk the walk in their footwear. ($1,195, christianlouboutin.com)
2. Spiked Epaulettes: Because really, how good is a top on it's own without them? ($26 , asos.com)
Article continues below advertisement
3. Tan Spiked and Stone Platform Pumps: These major, open-toed, neutral pumps look good coming, but they look even better leaving. ($85, lulus.com)
4. Noir Highlight Earrings: Every girl needs a go-to sparkly pair of art deco-inspired earrings and these are seriously chic. ($100, baublebar.com)
5. Yellow Gold Diamond Spike Studs: We're going to go ahead and state that we're a fan of anything Miley wears—the girl snagged Liam. ($650, emersonryder.com)
6. Stud & Spike Flats: Plain black flats get an edgy update with a heavy dose of metal accents. ($25, forever21.com)
7. Kenneth Jay Lane All Around Spike Necklace: New year, new baubles—this daggered necklace is begging to be worn on a fun GNO! ($80, bloomingdales.com)
Are you a fan of the spiky trend? Leave a comment below!