STYLE
Shoeology With Evelyn Lozada: My 12 Fave Online Shopping Sites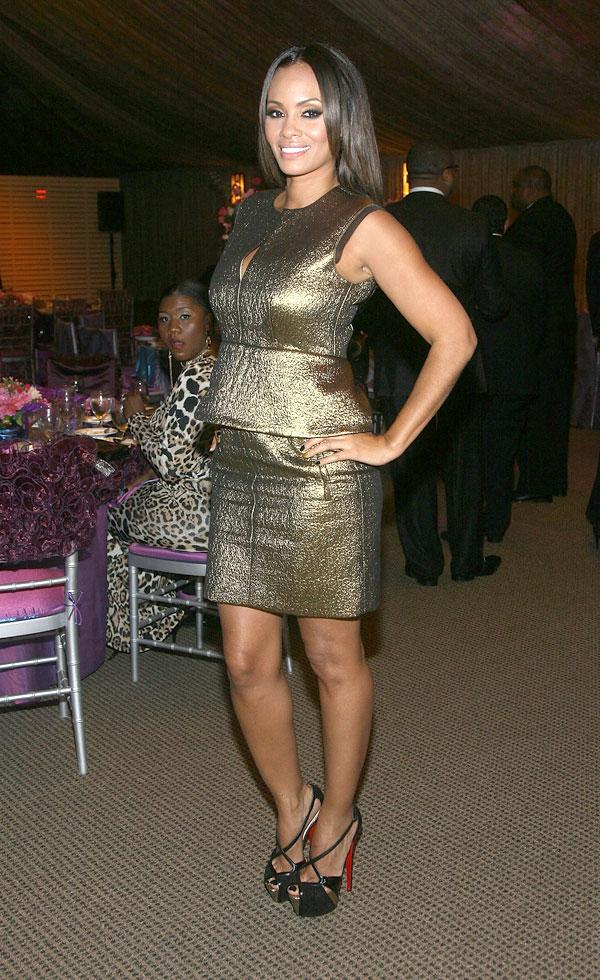 Get ready to talk shoes! Basketball Wives star Evelyn Lozada is OK!'s newest fashion contributor and she'll be answering all your burning stiletto, wedge, and sandal q's every week, as well as give inside glimpses into her own amazing collection. This week's edition is all about the best shoe shopping sites—check out the ones Ev is loving below!
I bet half of you hardly ever go to a shopping mall anymore—I confess, my name is Evelyn and I'm an online shop-a-holic! When I get that box at my door, it's like Christmas and who doesn't like opening a box?! The online retail market is super-competitive however, so below are my favorite sites to help you find the best shoes for you.
Article continues below advertisement
The Summer Shoe Trends Evelyn Is Loving
If you are all about straight from the runway pieces, then Net-A-Porter is the site for you! This high-end e-retailer offers shoes, lingerie, clothing and accessories and you can find exclusive pieces from Christian Louboutin and get a sneak peek at off-the-runway styles from designers like Alexander McQueen!
Why It's My Fave:
I get the weekly scoop on recent runway arrivals!
I have been a fan of Asos for years! I'm in love with the UK and Asos is the UK's largest online beauty and style retail store. Asos carries their own product line and branded items and they also have an array of womenswear, menswear, accessories and shoes!
Why It's My Fave:
Besides my love for the UK, the prices are ever so gentle.
Shopbop.com is an awesome site that specializes in designer clothes, accessories and denim lines. The site offers a style that will suit every occasion!
Article continues below advertisement
Why It's My Fave:
ShopBop is for the fab modern woman and besides the great customer service, they have very fast shipping! Their daily emails help inspire my own personal style too, because they are filled with look books and editorial shots.
Zappos is a great source for designer apparel and shoes—regardless of your budget. They have the best prices and their customer service team is 24/7 and makes you feel special.
MORE ON:
Christian Louboutin
Why It's My Fave:
You can't beat Zappos' customer service! And the CEO, Tony Hsieh is a Sagittarius and cutie!
Forward By Elyse carries an upscale designer roster that I adore.
Why It's My Fave:
They have super-edgy items that bring out my alter ego!
Now that Rachel Zoe is involved, ShoeDazzle's collections of shoes are stylish, comfy, and affordable! All you have to do is fill out a style profile and you'll receive monthly personal style picks via email.
Article continues below advertisement
Why it's My Fave:
Who wouldn't want new options at the beginning and end of each month at affordable prices?! Now that they have accessories, I'm ALL IN!
Find Out How Many Pairs of Shoes Ev Owns!
Other sites that I recommend that have great shoes and fashion:
BCBG
QVC
Shoemint
Indmix
TopShop
Singer22
Do you have a favorite online site? If so, sound off in the comments below or tweet your thoughts to @OKMagazine and @EvelynLozada!