STYLE
OK! Loves: Snooki's Perfumes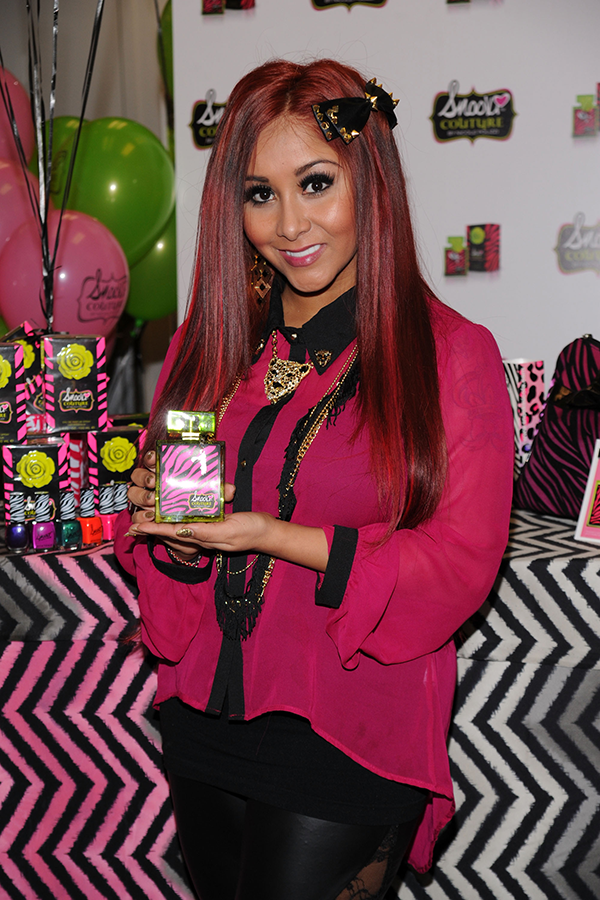 You know who's everywhere lately? SNOOKI. She's been killing it on Dancing With the Stars, Snooki & JWOWW is back for season 3, and she seems to be loving her new slimmed-down look and adorable family.
Why JWoww is the Best Auntie Ever
Not only is our favorite meatball heating up your TV screen, but she's also busy taking over your beauty cabinet, too. With a hair care line, self-tanner collection, makeup line, and two best-selling perfumes to her name, it's no wonder the 4'8" star has anytime to sleep (or GTL).
Article continues below advertisement
Snooki's Weight Loss and Workout Tips
Snooki's first frag, Snooki by Nicole Polizzi featured notes of kiwi, lychee, pink cupcake (yes, that's a thing), jasmine, musk, and, wait for it...seaside driftwood (we hope she collected that herself during her Jersey Shore days). Snooki Couture is her second scent, which is slightly more grownup (to mirror her current lifestyle) and boasts a mix of Meyer lemon, Fuji apple blossom, pink honeysuckle, white musk and cashmere wood. Alas, no pickles were harmed in the making of these concoctions, but that's not to say we couldn't see a third fragrance with hints of sour dill down the road!