STYLE
Spotted! The Coolest Celeb Happenings This Week – March 16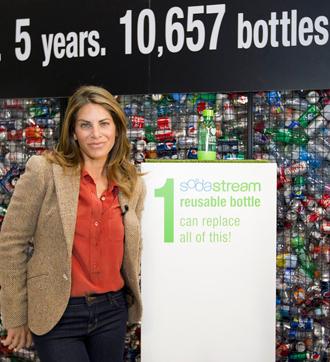 Jillian Michaels unveiled The SodaStream Cage Exhibit: "Unbottle America" on Saturday, March 10 during the International Home & Housewares Show in Chicago.
Medium star Patricia Arquette and daughter Harlow walked their 2 dogs while window shopping in Malibu. The 9-year-old whose father is Patricia's ex-husband, Hung actor Thomas Jane wore a Harajuki Mini for Target Collection t-shirt over a skirt and boots.
Jay and Kevin Smith aka Jay and Silent Bob, grabbing some Popcorn, Indiana and Fiji Water to go after hitching a ride on the CanWeNetwork bus.
Happy Endings Elisha Cuthbert, Damon Wayans Jr. and Casey Wilson were spotted having drinks in The Tap Room at The Langham in Pasadena, last week. They were on property for the filming of the season finale of Happy Endings.
Brittany Snow celebrated her birthday Friday night with a small private party. Close friends and family gathered in West Hollywood where she blew out candles on a Cookies n Cream ice cream cake from Cold Stone Creamery.
Jon Cryer and his family enjoyed a family getaway this past weekend to Cabo San Lucas, where they stayed at the ultra-luxe Esperanza Resort.
Article continues below advertisement
Balthazar Getty hopped on the CanWeNetwork Bus at SXSW with KO, his partner in new hip-hop duo The Totally Wow, and recorded a music video on the roof of the bus (while Chris Masterson Djed!) and they cruised the streets of Austin. Check out where the bus will be next – and with who- following @canwenetwork!
Former President Bill Clinton, Katie Couric and daytime talk-show host Dr. Mehmet Oz came to support the launch of Dr. Sanjay Gupta's newly released novel, Monday Mornings, at The Setai Fifth Avenue in New York City.
Designer Tracy Reese and Clos du Bois wines celebrated spring's newest accessory, Clos du Bois Chic Picnique by Tracy Reese in Santa Monica. Emma Roberts, Mena Suvari, Kate Mara and Busy Philipps were among some of the guest that sipped Clos du Bois wines and munched on picnic bites.