STYLE
The Secret to Hailee Steinfeld's Flawless Skin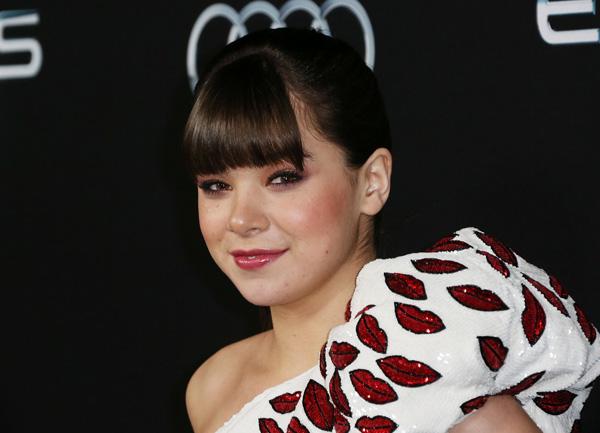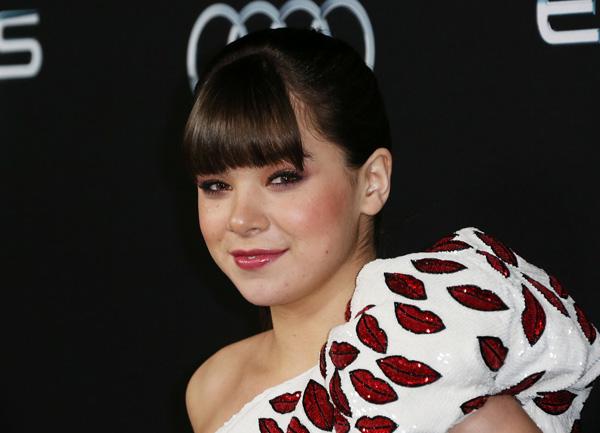 Hailee Steinfeld was glowing from head to toe at The Ender's Game premiere, wearing a white sequined Yves Saint Laurent top and tailored black pants paired with luminous skin and a bold red lip.
OK! News: Get Jessica Alba's Messy Waves
Celebrity makeup artist Steven Sollitto knows the secret to ensuring his clients, like Hailee, have great skin starts with the right product.
"Nothing can be taken for granted on such a big night," Steven explains. "So, to make sure Hailee's skin looked its best we started by using Bioré Pore Unclogging Scrub to exfoliate and refine the skin. I can't express how important a clean healthy canvas is for makeup. The Bioré Pore Unclogging Scrub feels fresh, lathers beautifully, and smells clean. A little attention to your skin before a big night goes a long way."
Article continues below advertisement
OK! News: Which Designer Did Malia and Sasha Obama Turn To For Their Sunday Best?
Once Hailee's skin was prepped, Steven got to work on crafting the perfect red carpet look for the young starlet. Here's the play-by-play on how to achieve her look:
• For moisturizer I used a light cream before applying a MAC Face and Body foundation, which I find works well on most women. Plus, this foundation allows me to go light or heavy depending on the area of the face.
• Originally we were going to do a wet, glossy red lip to match the top. We all loved it but then thought about the longevity of the look. I didn't want her worried about her lips as she was doing interview after interview, so we used Jouer Riviera Gloss to help mimic the sequins of her top.
OK! News: The Scoop on Lily Collins' Day to Night Makeup Look
• To highlight the eyes, I used purples hues to bring out the gold in her eyes. To start her eye, I brushed a bronze shadow from Votre Vu called Copper Suede all across her lids and underneath her bottom lashes. Then, in order to give her some definition at her lashes, I used NARS Gel Liner in Tatar (this is a purple that reads black to most people, but it is softer) as well as MAC's Strong Willed Pencil, which I smudged back and forth for a softer look. Next, I took a small, but wide, eye shadow brush and swept MAC Red Violet under her lashes and out at the corners of her eyes. I lined her inner bottom lids with Laura Mercier's Violet Pencil. Two Coats of Benefit Bad Gal Lash in Black and her eyes were ready for those flashes on the red carpet.
• On Hailee's cheeks, I can't help but use Laura Mercier's Praline Creme Cheek Blush—I just love the color, a very up-to-date choice in all its peachy apricot.
Which lip color is your favorite for making a bold statement? Tell us in the comments or tweet @OKMagazine.