STYLE
Trend to Try Tuesday: Hand Jewelry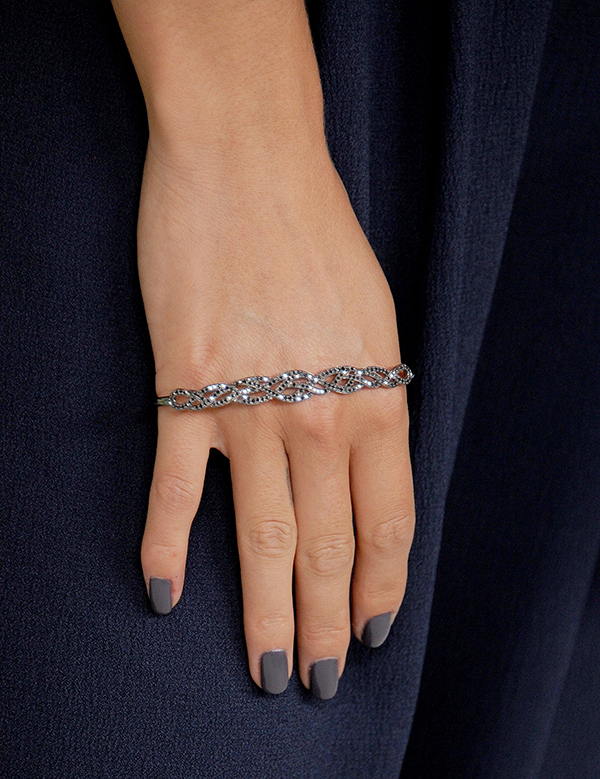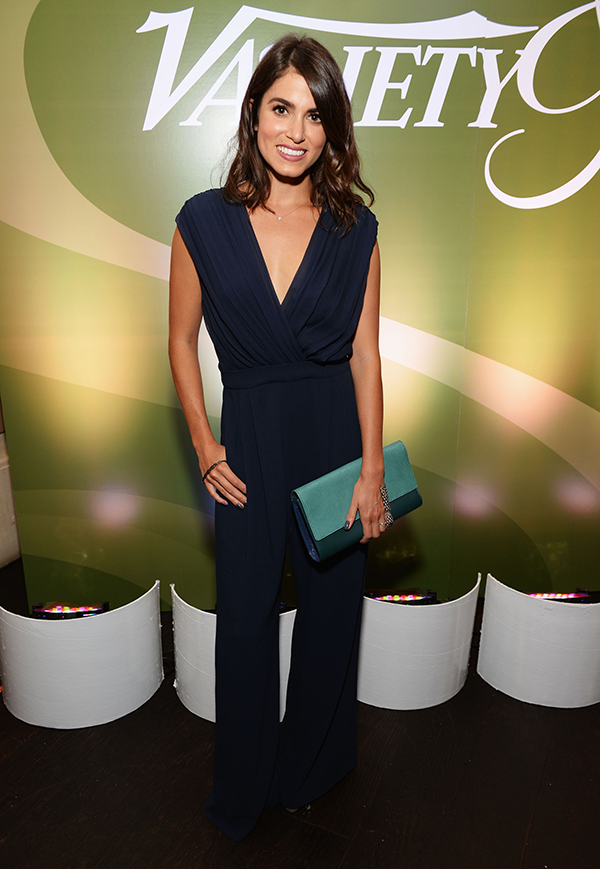 Today's topic of debate—hand jewelry. Twilight star Nikki Reed attended the Variety and Women in Film Pre-Emmy Party over the weekend rocking both a hand ring and a hand bracelet and I'm sorta obsessed. While hand chains (and body chains) have been big lately, I haven't seen much of the straight across bar above the knuckles that Nikki's sporting here. Think of it like a forehead headband, for your hand.
Article continues below advertisement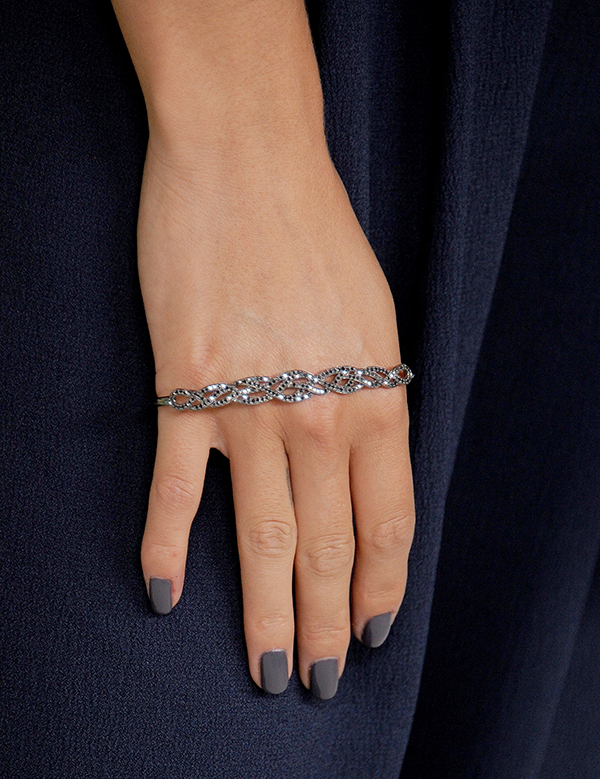 Nikki was wearing Gaydamak's 'Koral Hand Ring' in black gold and ice pavé diamonds and their 'Hand Bracelet' in black gold and ice pavé diamonds, paired with this chic color-blocked clutch and shiny grey mani.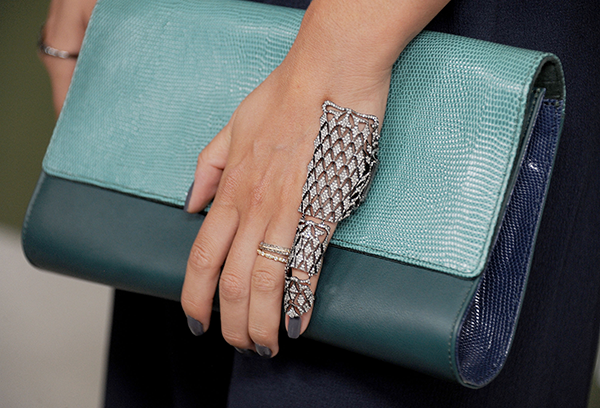 Sure, a full-on metal armor cage around the pinky might not be the comfiest of accessories, but hey, it looks cool and we've suffered far worse for fashion. What are your thoughts though? Yay or nay? Take our poll below to vote!