STYLE
Watch Jennifer Aniston and Chris McMillan Goof Off in the Flex Hairspray Video Bloopers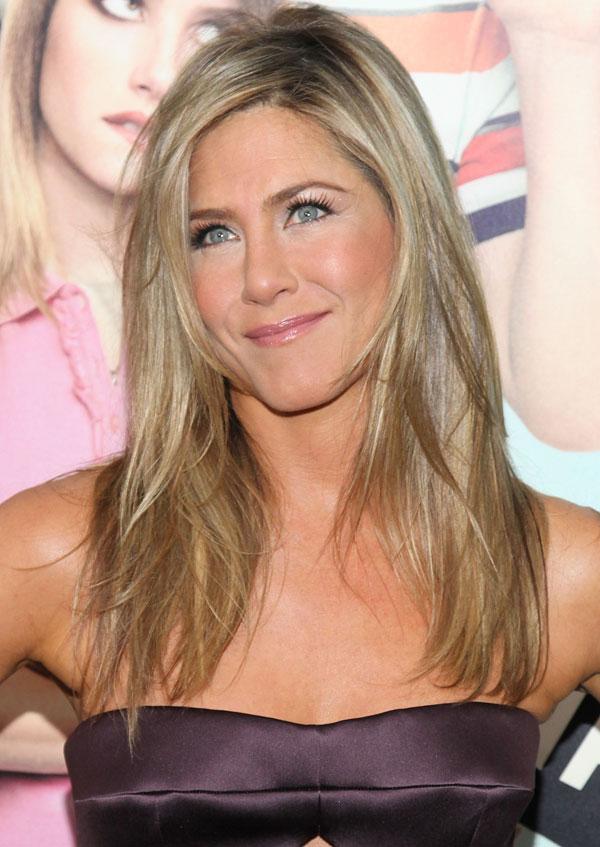 Just because Jennifer Aniston's hair doesn't goof off doesn't mean she can't! Hair care is usually a very serious topic for us gals, but the girl with the locks of gold and her celeb hairstylist helped us fit a few laughs. Put down your curling wand, it's not safe for you to be holding a hot object while watching this hilarious video. The duo teamed up for a Living Proof video that demonstrates the brand's newest hairspray, Flex, and, well, things got funny. Jennifer Aniston is no doubt a fantastic actress and a goddess in the hair world, and, apparently, she does a pretty darn good fishy face.
Article continues below advertisement
youtube=https://www.youtube.com/watch?v=tSbfMxvuMUc&w=420&h=315
If Jenn is a big fan of this hairspray, we obviously HAVE to know what it's all about. This hairspray can be applied to dry and wet hair, and it goes on dry—which is really a life-changing technology advancement. Since it maintains a flexible hold in your hair, you can still brush after applying.