STYLE
Welcome Back Your Fave 'True Blood' Vamps With This Festive Bloody Mary!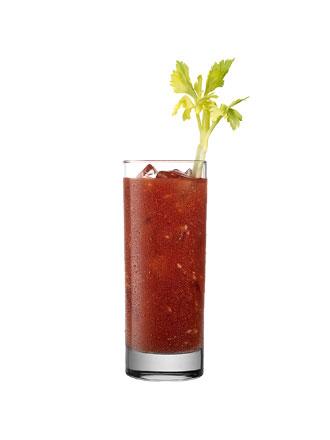 The TV world has been vacant of vampires for far too long, hasn't it? Tomorrow night is the season six premiere of True Blood, and we're ready for supernatural drama—and also for the hottie-filled cast! Make some snacks, (garlic free) and whip up a festive cocktail for the big reveal. Since vampires are known for, you know, sucking blood, you'll need a drink that sticks with the trend, kind of. Before you claim the couch, get to the kitchen and make this KAPPA Bloody Mary. It's just what you'll need to get in the vamp spirit!
Article continues below advertisement
Directions: Combine KAPPA Pisco, tomato juice, horseradish, Worcestershire sauce, Tabasco sauce, salt, pepper, lemon juice, and celery salt in cocktail shaker over ice and blend. Strain the cocktail over fresh ice into a highball glass. Garnish with a celery stalk.
Will you try this cocktail? Tweet @OKMagazine and let us know!