STYLE
What Would the Countess Do?: Avoiding Divorce; Planning the Holidays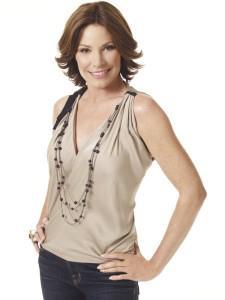 Kim Kardashian has said she regrets marrying so fast. Is there any good way to call off a wedding? How could she have avoided going through this experience?
Although it's exhilarating to rush to the altar, this can be a mistake for some couples. If Kim and Kris had given their courtship a little more time, they probably would have ended an engagement rather than a marriage. I think it's difficult to stop the wedding train once it's left the station but it's better for the unsure couple and their families and friends if the wedding is postponed rather than going through with marriage and then divorcing shortly after the big event.
Article continues below advertisement
Tip: If you decide to cancel your wedding or if you divorce shortly thereafter, return or donate the gifts.
Thanksgiving is coming up. How does a couple decide which family to spend the holiday with without hurting anyone's feelings?
During the holidays, you can't be in two places at one time so choosing one family over the other is inevitable unless both families live close to each other. If your families live far apart, you can spend Thanksgiving with one family and Christmas with the other. This way, no one's feelings are hurt and each family gets your undivided attention. If both families live close to you, why not have dinner at one house and dessert at the other?
MORE ON:
Countess LuAnn De Lesseps
Tip: How about hosting Thanksgiving at your home and inviting both families?
LuAnn has released an iPhone app called Countess Luann available through the Apple Store. For all information please go to her website www.luanndelesseps.com