STYLE
What Would the Countess Do? Casey Anthony Speaks Out and Snooki's Nude Photos Leak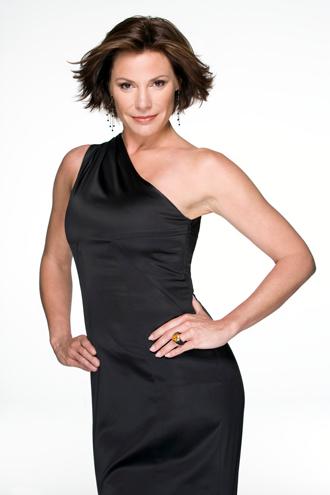 When it comes to etiquette, manners and overall good behavior, even celebrities need help navigating the rough waters of stardom! It's a good thing Countess LuAnn de Lesseps of The Real Housewives of New York City is joining forces with OK! to school them on the right thing to do! In a rough situation, we just ask, "What would the Countess do?" This week, the Countess chimes in if Miley Cyrus and Liam Hemsworth are too young to get married and if American Idol winner Phillip Phillips should have put his health in jeopardy for the show. And don't miss the new season of Bravo's Real Housewives of New York City airing on Monday nights.
Article continues below advertisement
Casey Anthony went on Piers Morgan to talk about her life since the trial and says that she not kill her daughter. After such an outcry after her case, is it smart to keep talking about it publicly or is better to just stay quiet and move on with your life?
OK! NEWS: CASEY ANTHONY TO PIERS MORGAN: I DIDN'T KILL CAYLEE
I think that if Casey wants to move on with her life, she should stay off the news shows and instead focus on how she's going to move forward. At twenty-six, Casey is young enough to rebuild her life and her reputation but not if she keeps drawing attention to her daughter's tragic death. Instead, I suggest that Casey find a career so that she has another way to support herself rather than profiting from her notoriety.
Tip: Don't let your mistakes define you; instead let your successes be what others remember.
OK! NEWS: NUDE PHOTOS OF SNOOKI LEAKED ONLINE
It was revealed this week that nude photos were leaked online of Jersey Shore star Nicole "Snooki" Polizzi. Do you think celebrities need to learn not to take photos like this because of the chance they could go public or should you just enjoy your life and hopefully trust the people in your close circle?
Article continues below advertisement
I'm not shocked that Snooki's nude photo was leaked online although I'm sorry that her privacy was invaded. It is always a bad idea to take risqué photos on your phone because phones can be hacked or stolen. In the future, if Snooki wants photos of herself naked, she should go to a professional photographer who she can trust to keep the photos private.
Tip: Use a camera rather than a phone for photos you'd like to keep private.